The start of the new year marks a fresh beginning for all of us. As we step into 2023, it's important to take a moment and reflect on the past year and what a year it has been for Edly! From participating in the Open edX conference to hosting our first-ever webinar, we've been keeping busy. Our team worked hard to build great learning experiences for our customers and keep our platform robust and up-to-date.
This past year saw us pushing for major milestones, reaching out to customers all around the globe, and culminating in the launch of our new website. Let's take a look back at some of our highlights of 2022.
Edly's New Website Experience
One of the biggest and most recent highlights of the past year has been the launch of the new Edly website. In a bid to make the Edly experience more seamless and user-friendly, we have redesigned our website to showcase what our users want to see the most – our industries, products, and services – in an easily navigable way.
Not just that, visitors can also peruse our pricing and plans at their leisure or learn about the latest trends and updates in the eLearning industry from our resources section. Visiting News and Updates lets visitors keep abreast of the latest changes in our platform. Meanwhile, the case studies and guides sections can help our prospective customers take a more in-depth look at our processes.
2022 Open edX Conference
The 2022 Open edX conference, held in Lisbon, Portugal, featured Edly as its premier sponsor. The four-day conference starting on April 26th offered a blend of in-person and virtual events. This highly anticipated event offers a chance for the Open edX community to meet and exchange ideas. With a focus on the future of eLearning, Edly had the opportunity to share insights and expertise in three highlighted sessions. 
The first of our events focused on creating next-generation workplace training tools. This highly engaging talk delivered by Asad Iqbal and Faqir Bilal from the Edly team stressed the importance of five key insights that lead to more effective workplace learning, informed by their own experience in creating such products. 
Following that, the next session detailed the Open edX mobile development and product direction. In this collaborative virtual session, Edly was represented by Mian Khalid and Saeed Bashir, who have worked extensively on the Open edX mobile product and its development.
The final event by Edly was a technical talk by software engineers Azan Bin Zahid and Syed Dawoud Sheraz, explaining the challenging task of navigating open-source repositories. They shared ways to simplify the task and navigate the complex sea of repositories in a few simple moves.
Our team also attended a number of enlightening featured sessions by other organizations and had a great time interacting with ed-tech innovators, educators, and Open edX experts.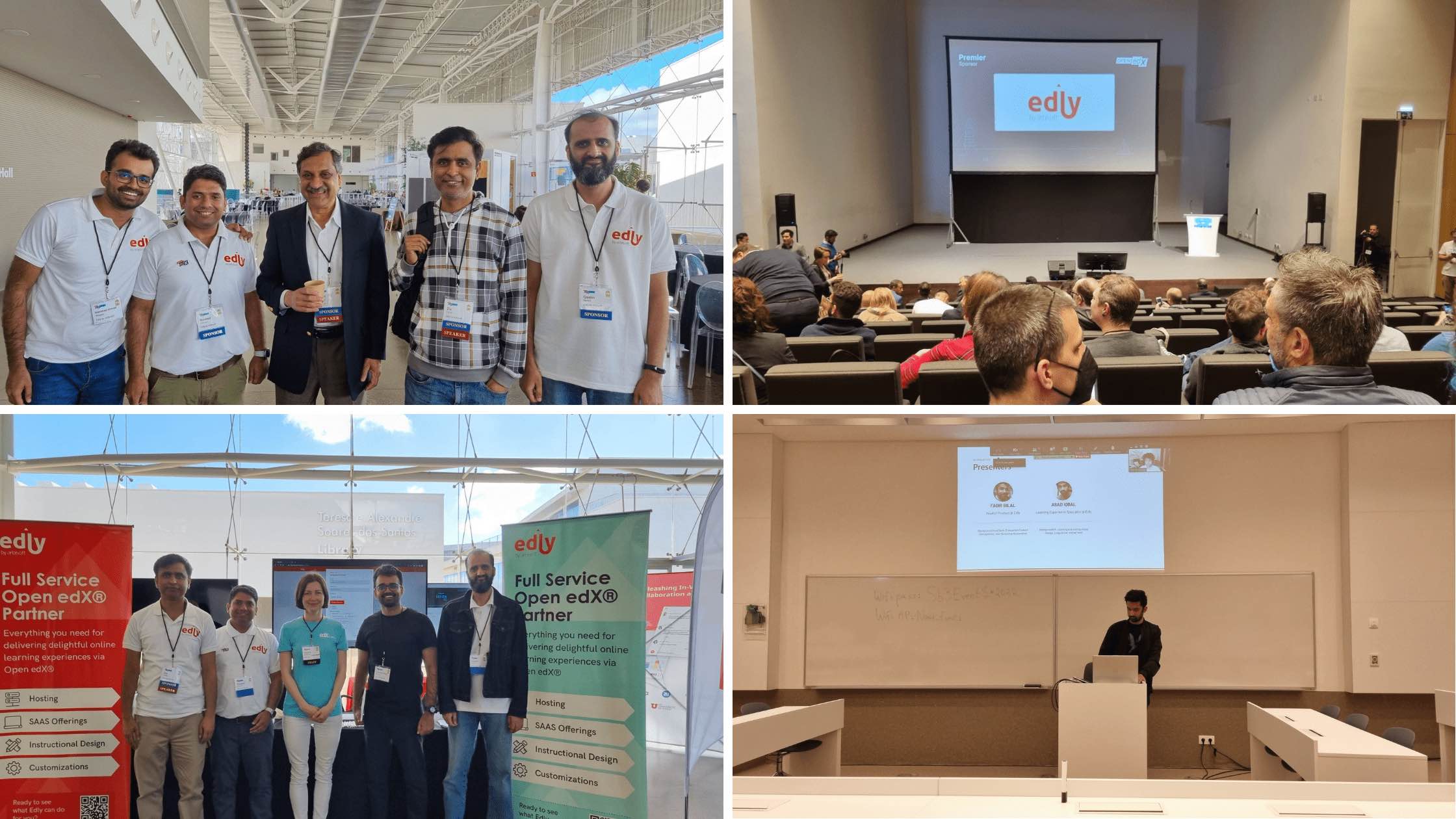 Webinar: The Beginner's Roadmap to Learning Management Systems
A major milestone we achieved in 2022 was launching Edly's ed-tech webinar series. The first webinar of the series addressed all things LMS and aimed to introduce the audience to the implementation, benefits, and uses of a Learning Management System. The webinar also served as a guide to choosing the right LMS and expanded on the different ways an LMS can be used in different industries.
The endeavor was a big success for Edly, leading to a follow-up webinar. Registrants from all over the world participated and many stayed in touch. The webinar series is expected to continue in the next year, and our team is working hard to bring more insightful content to our audience in the future.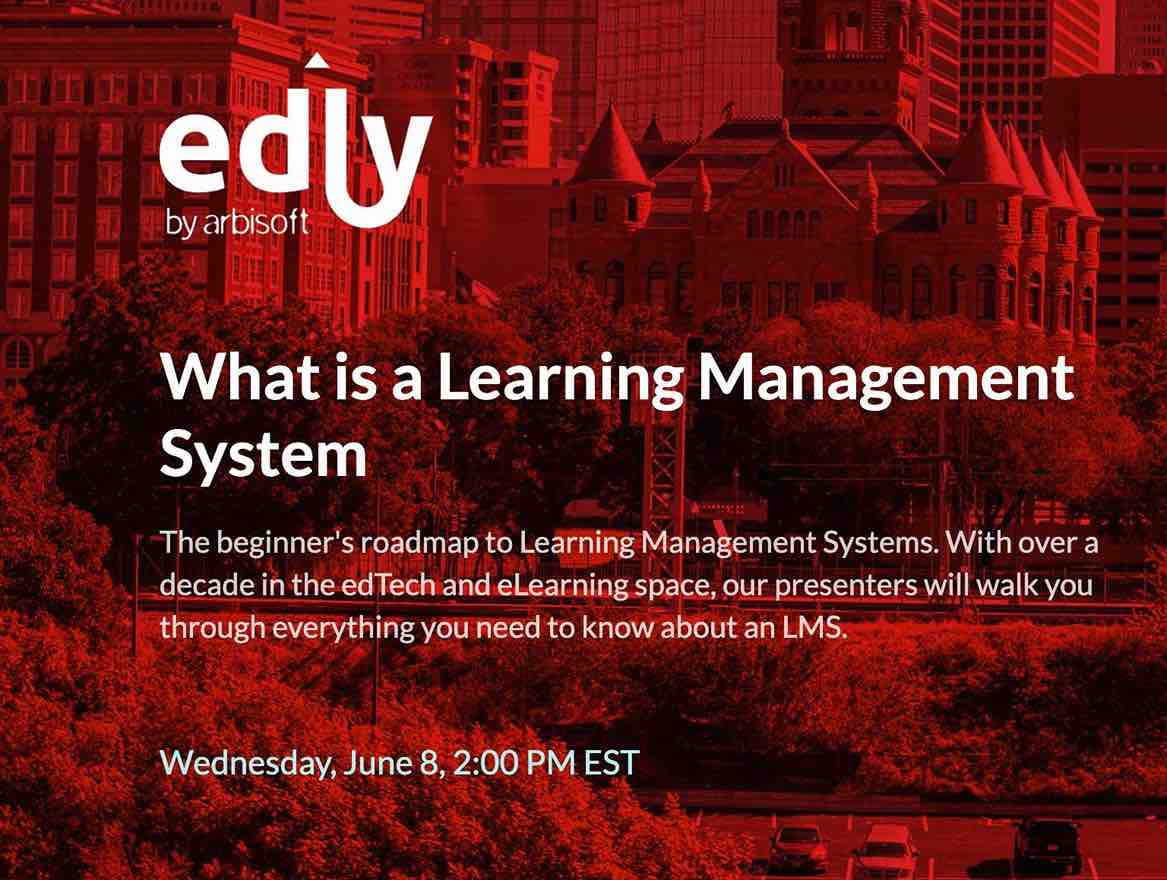 EdTech with Edly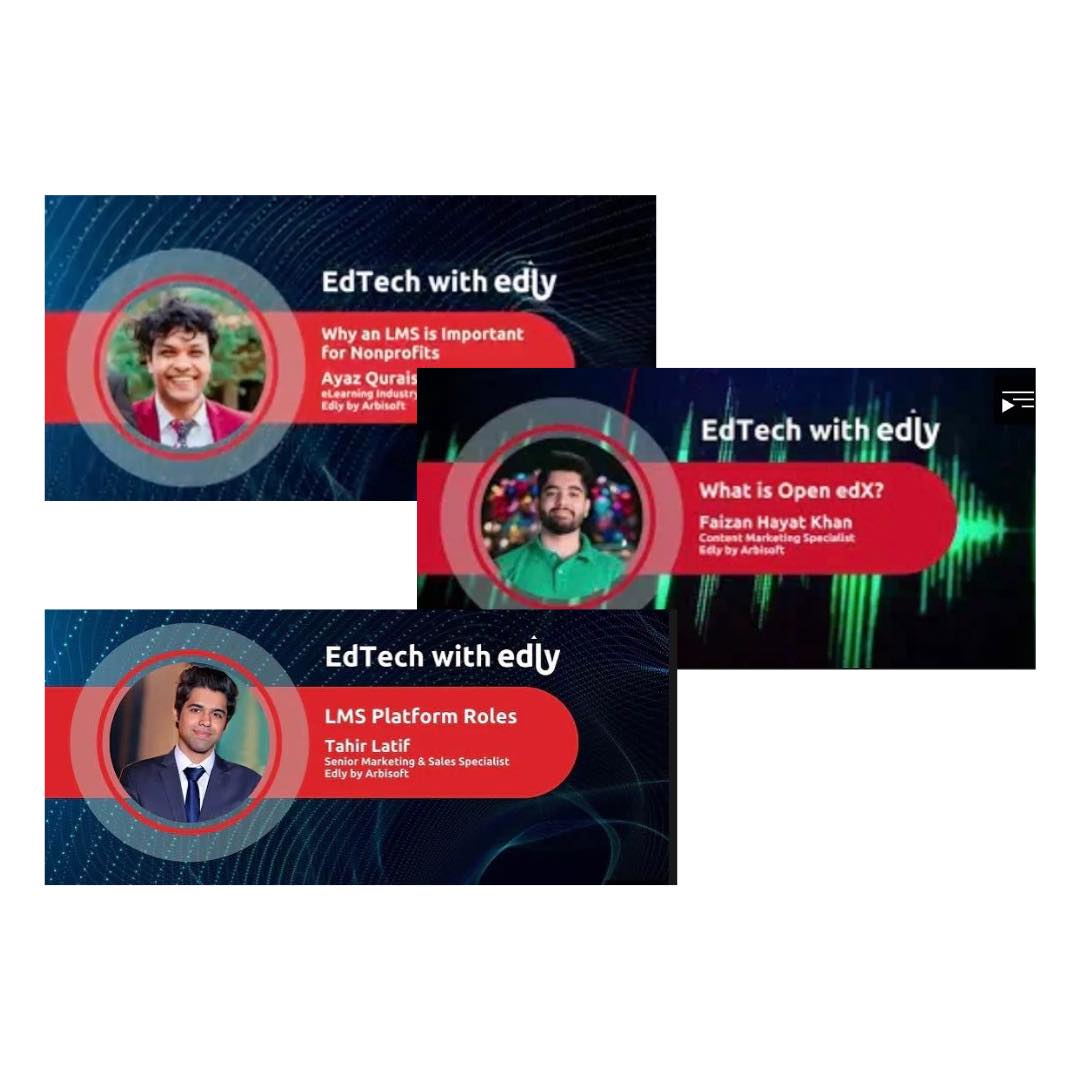 Another first for us was the launch of a new video series titled EdTech with Edly. Leveraging the expertise of our team, we presented our audience with a short, minute-long educational series. Aimed to give a quick, bite-sized insight into the eLearning industry, our team covered topics addressing non-profit LMS, Open edX, LMS features, and platform roles, among other topics. 
EdTech with Edly was a great way to introduce our team to our audience, and at the same time, explain some of the most frequently inquired concepts in the eLearning industry efficiently. With over 40,000 views across different social media platforms, EdTech with Edly was a resounding success.
Customer Milestones
The past year saw Edly working with some brilliant customers to help them adopt the best eLearning solutions in their organizations. Our customer demographic ranged from corporations to higher education institutions to non-profits, to name a few. Whether they needed to incorporate the Edly toolkit in their organization, or leverage our custom solutions or managed hosting services, we were happy to help.
Some of our most noteworthy customers included the Wikimedia Foundation. Our team contributed to their WikiLearn project, which enables Wikipedia as a learning tool in classrooms. This included the development, launch, and translation of their courses in 130+ languages.
Another notable customer was USAHello, which leveraged Edly's instructional design and custom solutions services. With the help of our services, USAHello has been helping refugees and immigrants pass GED and citizenship exams.
Our list of customer milestones would be incomplete without mentioning our custom solutions clients, OCHIN+, a non-profit leader in equitable healthcare innovation, and Gen+, a Scottish K12 educational initiative. Others include MIT Lincoln Lab and finally, the debut of EUCENA, a German Citizen Energy Alliance focused on expanding the sustainable energy movement throughout Europe
Startup Selection Judging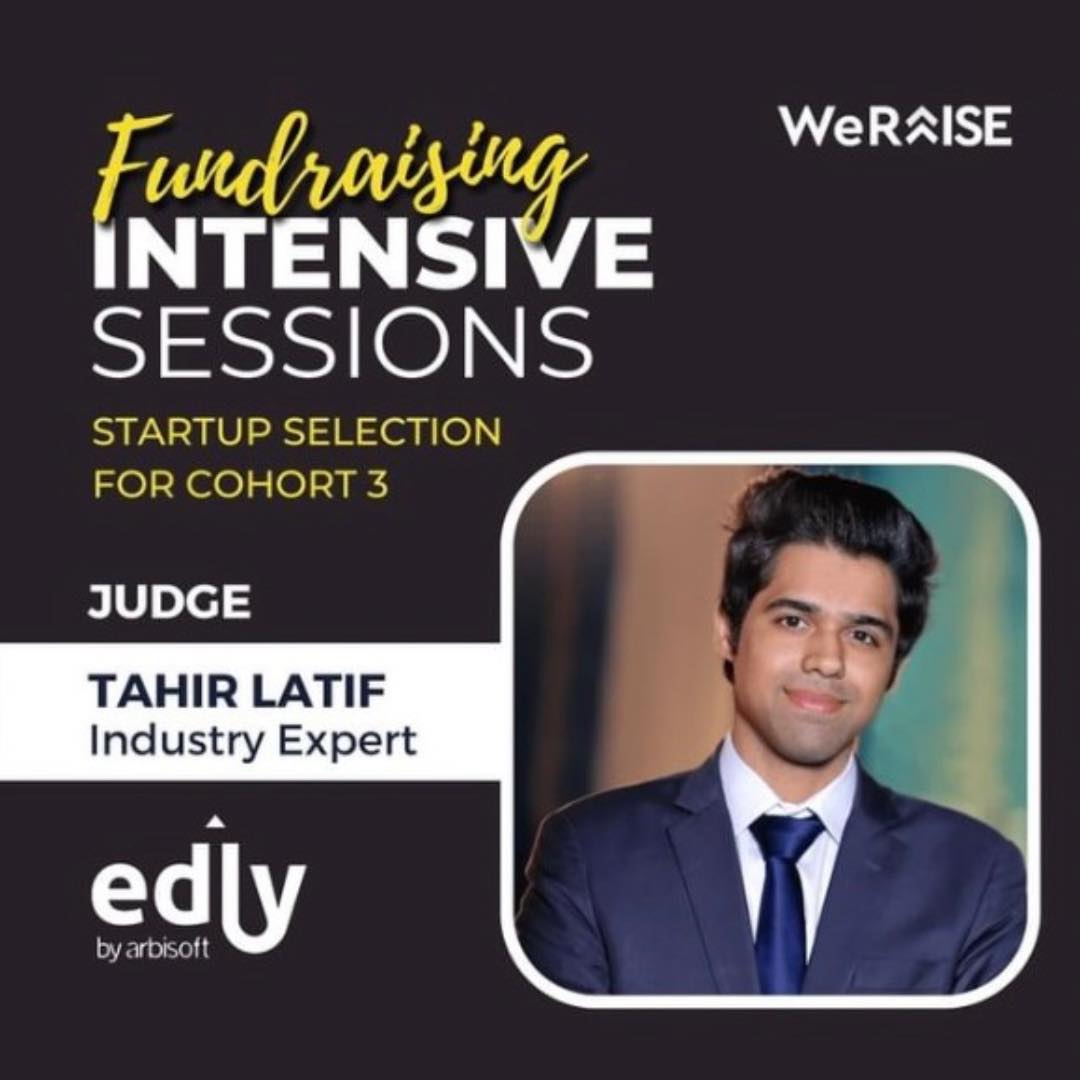 Edly was pleased to participate in a startup selection judging held by WeRaise, a World Bank initiative. Dedicated to supporting high-
growth capital women-led companies in Pakistan, WeRaise held a fundraising intensive session and invited a judges panel to share feedback and insights with the startups.
Edly was represented by our very own Tahir Latif as an industry expert, who judged the startups on investor readiness, team composition, and skillset, as well as their business model feasibility. Tahir shared his feedback with the startups and helped coach their business pitch giving startups expert guidance on how to move their projects forward.
Edly's Contribution to Open edX Nutmeg Release
The Open edX Nutmeg release came out on June 9th, 2022 and it featured several innovative features that helped transform the eLearning experience of Open edX users. The new release was rolled out after having been extensively tested by the Open edX community. Edly being one of the biggest Open edX partners contributed significantly to this testing prior to the release. 
The testing was done on a dummy 'TestX' course leveraging a variety of content types as well as XBlocks in order to test their functionality. Of the 220 test cases performed by a variety of developers from across the globe, 86 cases were single-handedly solved by one of Edly's talented developers, Fayyaz Ahmed. That's nearly 40% of all test cases! With Edly's help, Open edX was able to identify and resolve technical issues that arose in the test environment and subsequently, roll out Nutmeg.

Get On Board for 2023!
This year was a resounding success moving Edly beyond being an ed-tech solutions provider and into being an industry leader:  2022 was the year Edly went all out to deliver personalized, accessible, and thoughtful eLearning insights to its customers and prospects alike. Not just that, we also served as an integral part of the Open edX community and made significant contributions to the new releases. We also worked hard on our outreach and tried to connect to people from around the world. 
The hard work does not end here though! Edly has big plans for 2023 and will continue to work towards making education accessible to a wide range of industries, from K12 to workplaces, to non-profits. To be a part of our journey, feel free to get in touch and request a free demo!
P.S. There are a few secret wins from 2022 that will be getting their own dedicated blog posts in the coming months. Stay tuned!