Edly LMS
September 30, 2022
2023-04-11 9:07
Edly LMS
Edly LMS
Maximize the teaching and learning experience with a user-friendly, engaging, and intuitive LMS for a hassle-free elearning journey.
Student-Centric eLearning
Seamless learner interaction with content is at the forefront of the solution, making it easier for your learners to focus on learning instead of navigating through the software.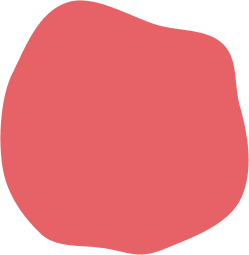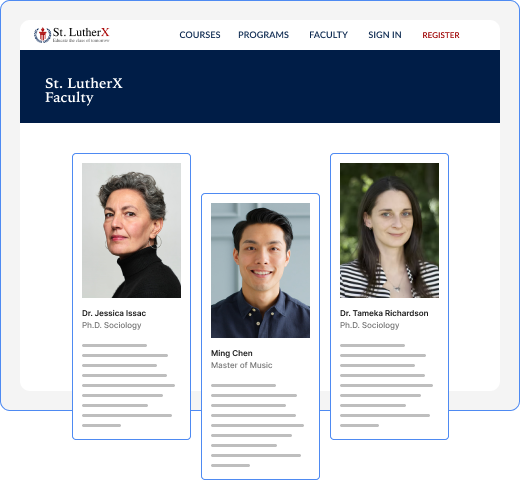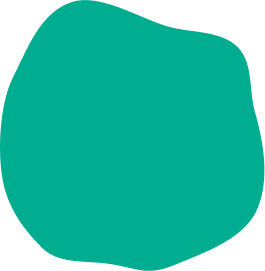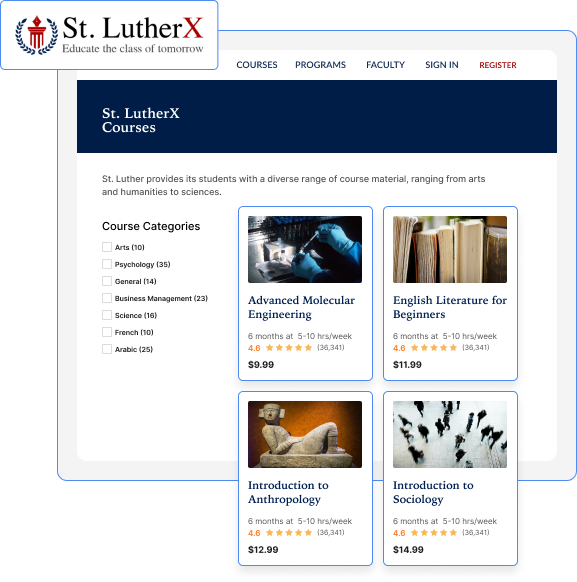 All You Need in One Place
From course authoring to grading tools to an LMS-integrated website and student portal, Edly LMS provides everything you and your learners need in one place.
Collaborate with Ease
Create course teams for staff to collaborate in course content creation. Centralize and manage staff roles and user permissions for everyone, from instructors to designers to students and more.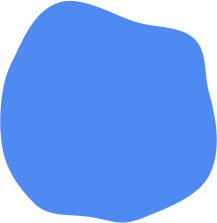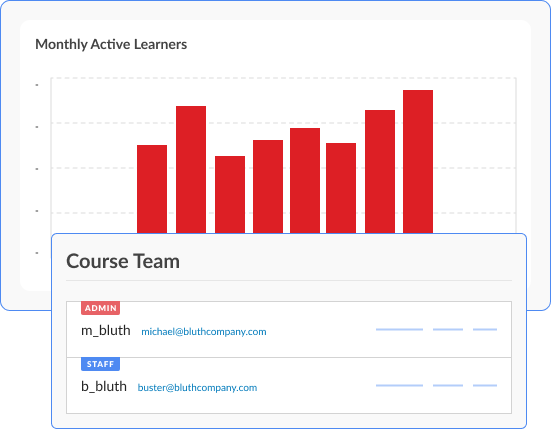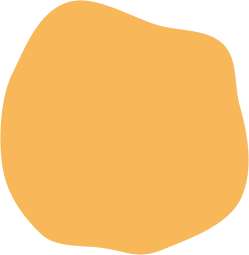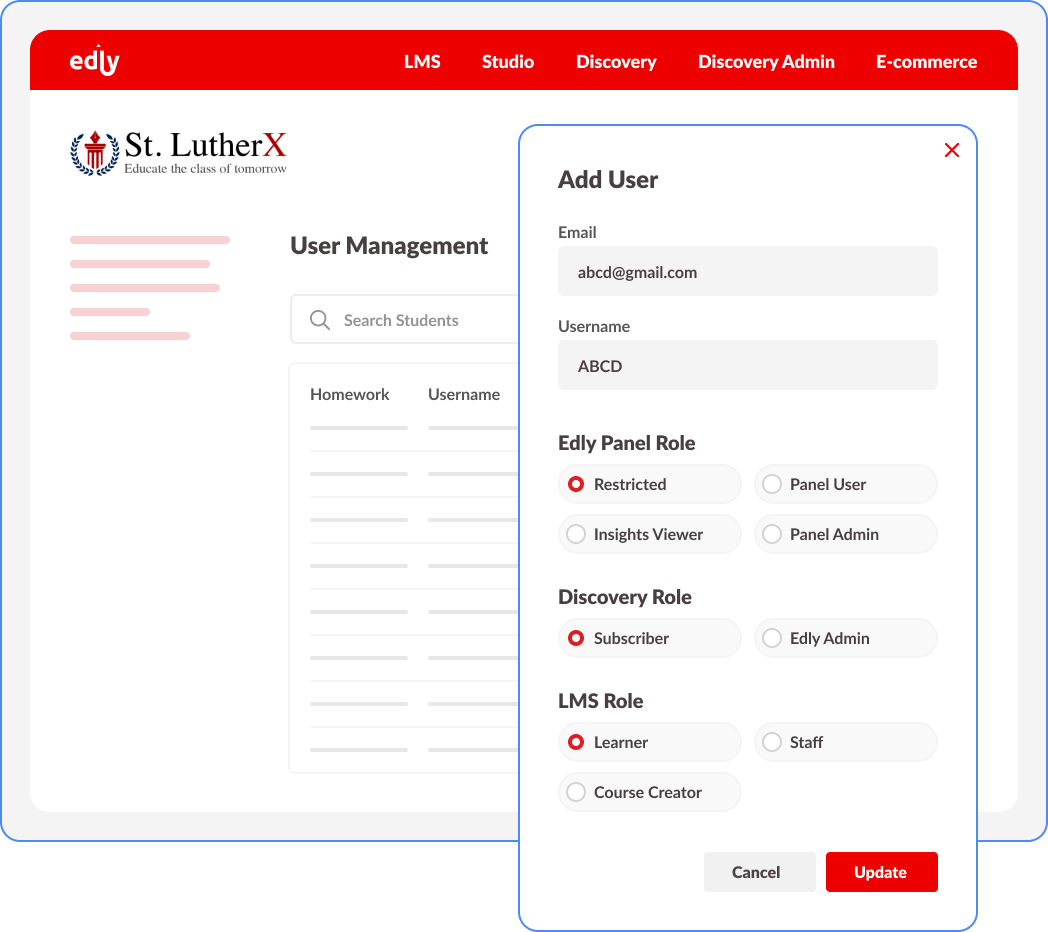 Engaging Learning Experiences
Create interactive class discussions with built-in discussion forums and peer evaluations. Build cohorts and devise specialized learning paths based on learners' needs.
Accessible for All
Every learner deserves equal learning opportunities. From understanding the needs of differently-abled learners to providing tools to meet those unique needs, Edly LMS ensures accessibility all the way.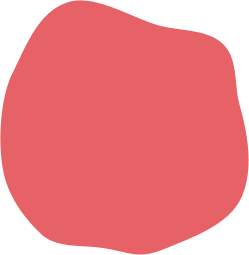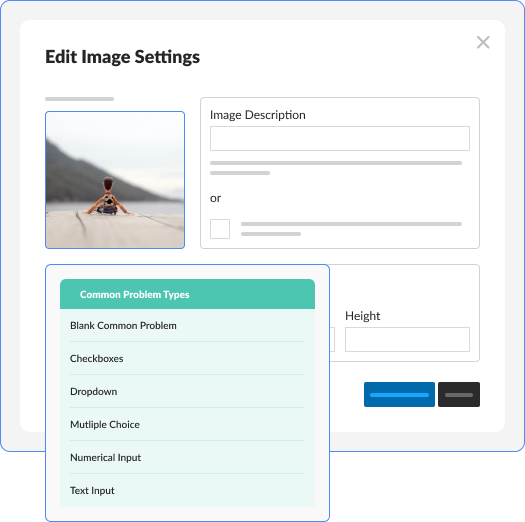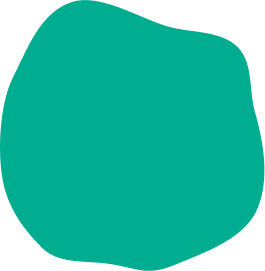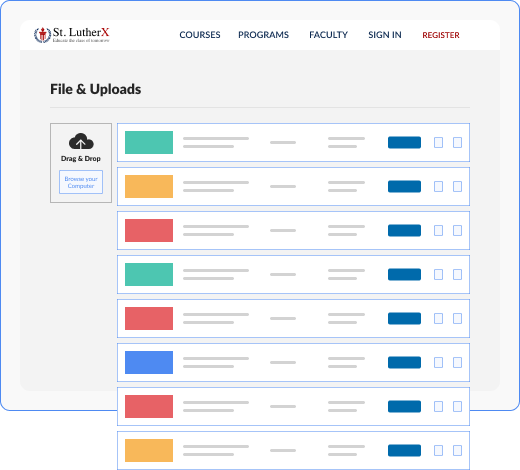 Easily Manage Course Content From Anywhere, Anytime
Quickly upload new content or edit existing course material without any hassle to provide learners with the latest information and market trends. With Edly's built-in course authoring tool and visual editor, anyone can create curated, high-quality content without needing years of technical training or expertise.
And it Does not End Here!
The Edly LMS and eLearning ecosystem is here to supercharge your online learning and education with its superior LMS that exceeds your expectations.
Easy integrations with the tools of your liking
Discussion forums for team-based learning
Interactive problem types to keep learners engaged
Learner progress dashboard admin reports
Native gradebooks with customizable grading
Shareable learner certificates
Support for 130+ languages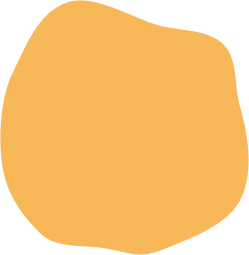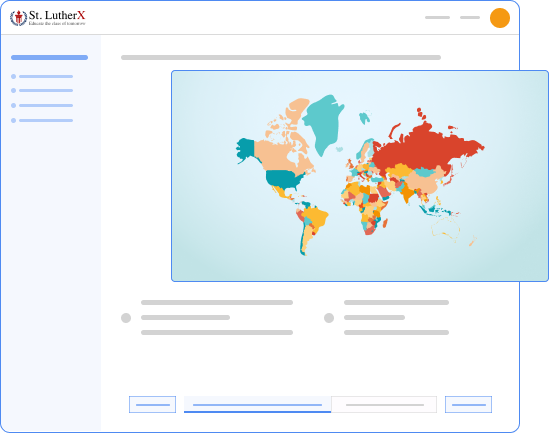 Explore the Entire Edly Product Toolkit
Committed to making education accessible to all, Edly's eLearning ecosystem is aimed at making teaching and learning an immersive experience.
Ready to See What Edly Can Do for You?
Great online learning experiences start here.