Pricing and Plans
November 28, 2022
2023-07-17 9:39
Pricing and Plans
Distinguished eLearning platforms built for future-forward organizations
Build successful eLearning solutions by leveraging Edly's power-packed, extended Open edX LMS solutions fueling online learning for millions of users worldwide
Edly's Higher Education LMS solutions bridge the gap between students and course creators - building an innovative and reliable learning ecosystem that makes higher-ed teaching and learning a joyful experience. We empower students to excel, wherever they are.
Cost-friendly and easily adaptable
Hosted on best-in-class AWS servers
Robust architecture to evolve along your needs
Robust architecture to evolve along your needs
Plans Designed for Every Organization








Everything you need to get started with the platform and understand its capabilities
Everything you need to start creating and delivering courses online
Our most popular package which is designed for your growth and monetization needs
For power users with advanced features, API access and support to scale to any size
Items

Starting Price

Minimum price to be charged each month

$0
$275
$300
Contact sales
Monthly Active Users (MAU)

MAU is any person who logs in at least once during a month

Up to 20
Up to 1,000
Up to 10,000
Up to 100,000
Edly Admin Panel

Central hub for managing users, permissions, and platforms, as well as reporting and analytics

Course Authoring Studio

Create courses with built-in basic and advanced content types with support for scheduling, grading, certificates, and much more

Integrated WordPress Site

Student portal and marketing website featuring course landing page and acccess to published courses created in Studio

Marketing Site and CSS Editing

Easily edit the WordPress marketing site with user friendly tools like Elementor to fully comply with your brand guidelines

Mobile Application

Enable learning on the go with a mobile application for your LMS (additional setup fees apply)

-
-

Analytics

Insights and ReportsAccess performance reports in real-time. Learn more about the insights here
Business Intelligence Connector

Track user interaction in the LMS and capture the data in your tool of choice

-
-

Supported Content Types

Quizzes/Exams
Questions
Rich Text
PDF
HTML
HD Video
SCORM 2004 and 1.2

Integraded support for SCORM 2004 or 1.2 content

Basic and Advanced XBlocksXBlocks are widgets, plugins, enhancements, and add-ons which extend the funtionality of the platform. To learn more about the available XBlocks click here

Integrations and Add-ons

Single Sign-On

OAuth2 or SAML based authentication with a known identity provider (additional setup fees apply)

-
-
eCommerce and Subscription

Configure paid courses and coupons with supported payment gateways (additional setup fees apply)

-
-
Programs

Grouping of multiple courses into programs (additional setup fees apply)

-
-
Zendesk Integration

Integrates your ZenDesk widget for customer/learner support (additional setup fees apply)

-
-
Additonal LMS Sites

Support for multiple LMS sites can be setup to meet specific use cases (additional setup fees apply)

-
-
up to 5
up to 10
Translation and Localization

Choose from the list of available languages other than the default language, English (additional setup fees apply)

-
-
Zoom LTI Integration

Zoom integration for seamless synchronous learning

Updates and hosting

Product UpdatesNew features and product user experience is improved on regular basis. Learn more about the edly roadmap here
Custom Domain and URL
-
Platform URLs on your own domain
Platform URLs on your own domain
Platform URLs on your own domain
99.5% Uptime
SSL Certificate
Daily Backups

Onboarding and Support

Customer Success Manager
-
Onboarding

A dedicated customer success manager provides training sessions on Edly panel, course authoring Studio, WordPress marketing site, and LMS

-
4 hours
4 to 8 hours
4 to 12 hours
Additional Training Sessions

Platform training and coaching session with a Customer Success Manager to help you grow and succeed (1 hour/session)

-
4 per year
6 per year
12 per year
Email
-
Live Chat
-
On Call Support
-
-
Open edX Services
Estimates, proposals, and dedicated teams available after a quick consultation.
Open edX Custom Solutions
Have unique eLearning needs that are not fulfilled by the above-mentioned plans? Leverage the largest volume of Open edX engineers on the market for your custom needs. Get in touch with us to create a customized plan for your business.
Our team can provide integrated platform-monitoring solutions, deploy auto-scaling, and maintain, monitor, and support your hosted Open edX instance. With services based on your AWS infrastructure costs, our Managed Hosting plans are transparent and predictable.
eLearning Services
Available with Edly SaaS or Edly Custom Solutions, leveraging the hundreds of Edly eLearning specialists building enhanced, engaging eLearning content from customers worldwide.
Data Migration
We'll help you move your images, videos, text, and questions from their current formats to be compatible with your new LMS.
LMS Training and Support
Ad-hoc and on-demand training in the areas of your choice by our world-class ed-tech specialists and eLearning consultants.
Instructional Design
From animations to curriculum design, our Instructional Design team will help you turn your eLearning goals into a reality through a combination of pedagogy and user experience design.
Admin Panel
The Edly Panel simplifies LMS administration, making it a hassle-free process that lets you achieve your LMS-related goals while giving you built-in reporting and analytics module and complete user role and permissions management tools.
Streamlined user management
Advanced permission configuration
High-level system performance dashboard
Integrated reporting and analytics platform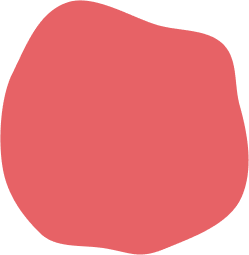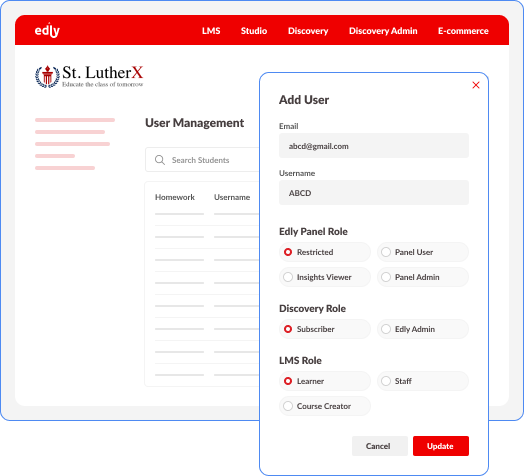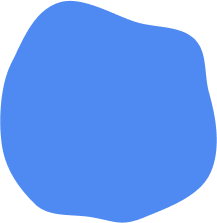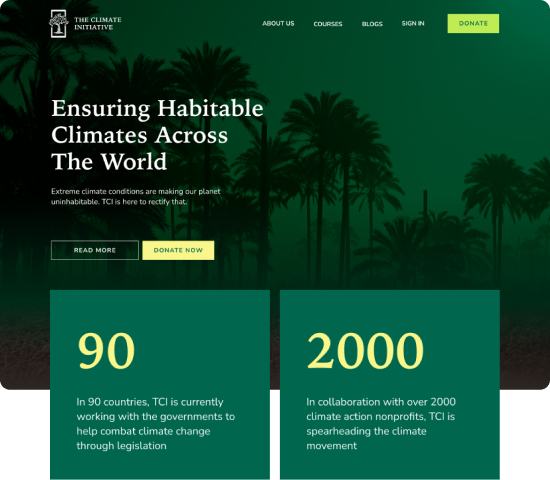 User Portal Discovery Site
The storefront for your platform, Edly Learner Discovery provides an inviting and user-friendly course catalog experience for prospective learners, enabling you to provide a distinctive experience with a best-in-class admin UI powered by WordPress.
Customizable course discovery website
Cross-device and cross-platform
Single sign-on support (optional)
Scalable Learning Management System
Through Open edX, Edly has built out a user-friendly, engaging, and intuitive LMS for a hassle-free learning journey. Seamless learner interaction with content is at the forefront of the solution, making it easier for your learners to focus on learning instead of navigating through the software.
Team-based learning using discussion forums
File sharing and interactive problem types
Accessible for differently-abled users
Learner progress dashboard and grade book
Cohorts and specialized learning paths
Support for 130+ languages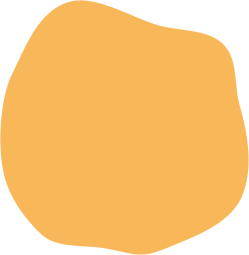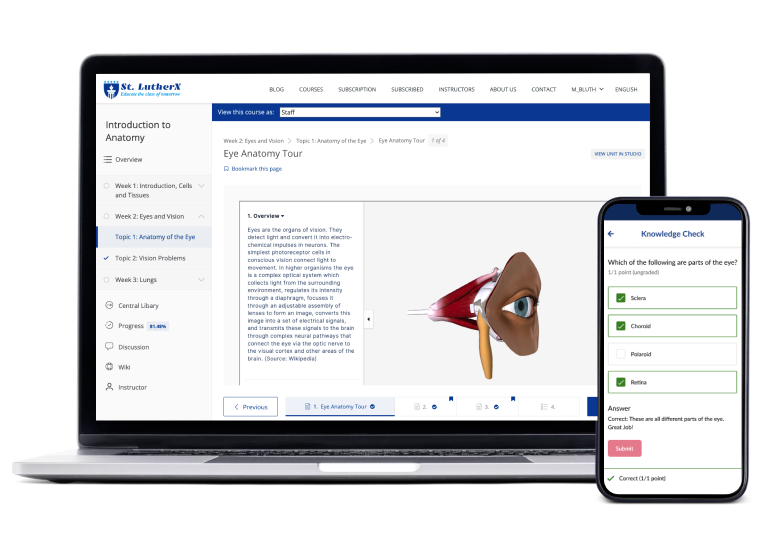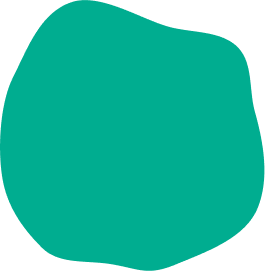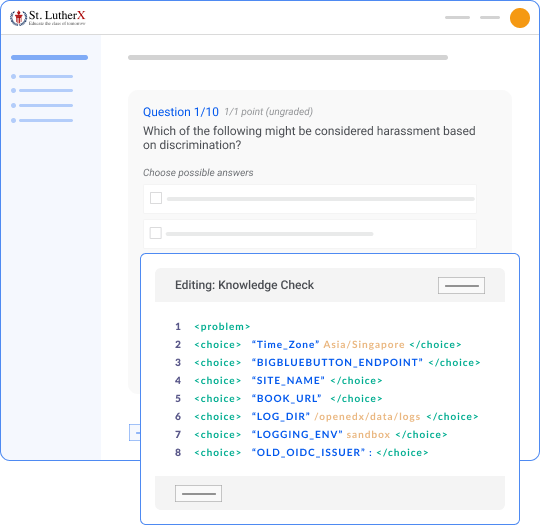 Built-in Course Authoring Suite
The Open edX Studio authoring suite that lets you weave your content together in a way that reinforces learning. Insert videos, discussion questions, and a wide variety of assignments in just a few clicks.
Support for multimedia, HD video, animation, and simulation
Basic, advanced & custom problem types
Online micro-degrees and full degree programs
Support for third-party integrations
Certificates and credentials
SCORM 1.2 and 2004 Support
Reusable content libraries
Integrations that Make your Platform More Effective
Customer Support Tool Integration
Our Customer Support
With the Edly SaaS LMS, our world-class Customer Success team will have your back, from implementing your platform to organizing training to managing your bugs, tickets, and feature requests to simply ensuring your customer satisfaction. Available across multiple time zones and at your admin team's fingertips, we're here to help.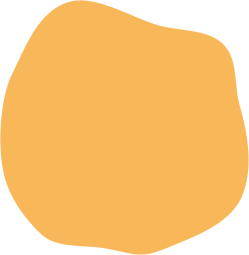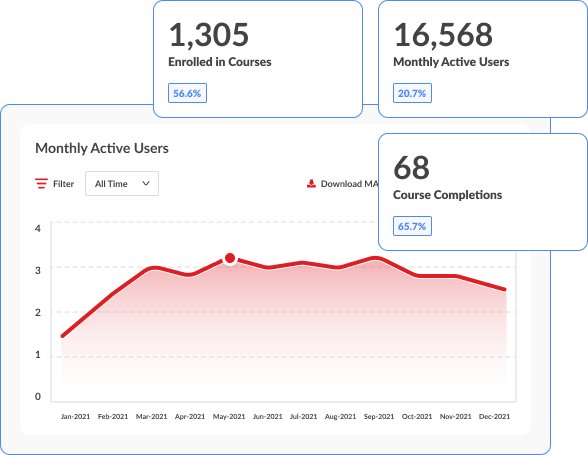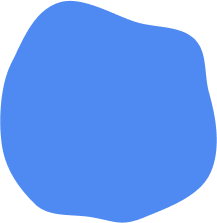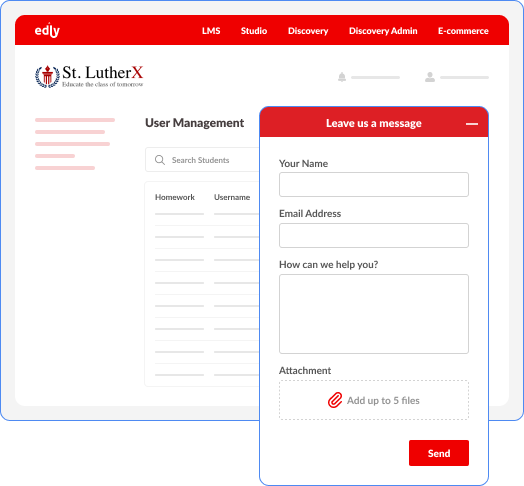 Our Product Roadmap
When you join the Edly experience, you'll become a key player in our product development: your success is our success. That's why we've made our product roadmap transparent and publicly available. But wait, there's more: through our roadmap, you can also vote on the features you prefer and suggest new features for Edly to build into the platform!
Looking to take your eLearning game to the next level? Let our Edly Services Teams help you build out the LMS and eLearning experiences of your dreams!