In an extraordinary partnership, Edly has teamed up with Platform Tierra to embark on a remarkable journey of customizing Open edX. Together, we have brought forth a series of groundbreaking solutions tailored exclusively for Platform Tierra. Our team has developed a diverse range of essential components, including a powerful tutor plugin, an innovative Open edX plugin, a cutting-edge custom learning MFE, and a captivating custom theme. These remarkable additions are set to redefine the learning experience for Platform Tierra's users.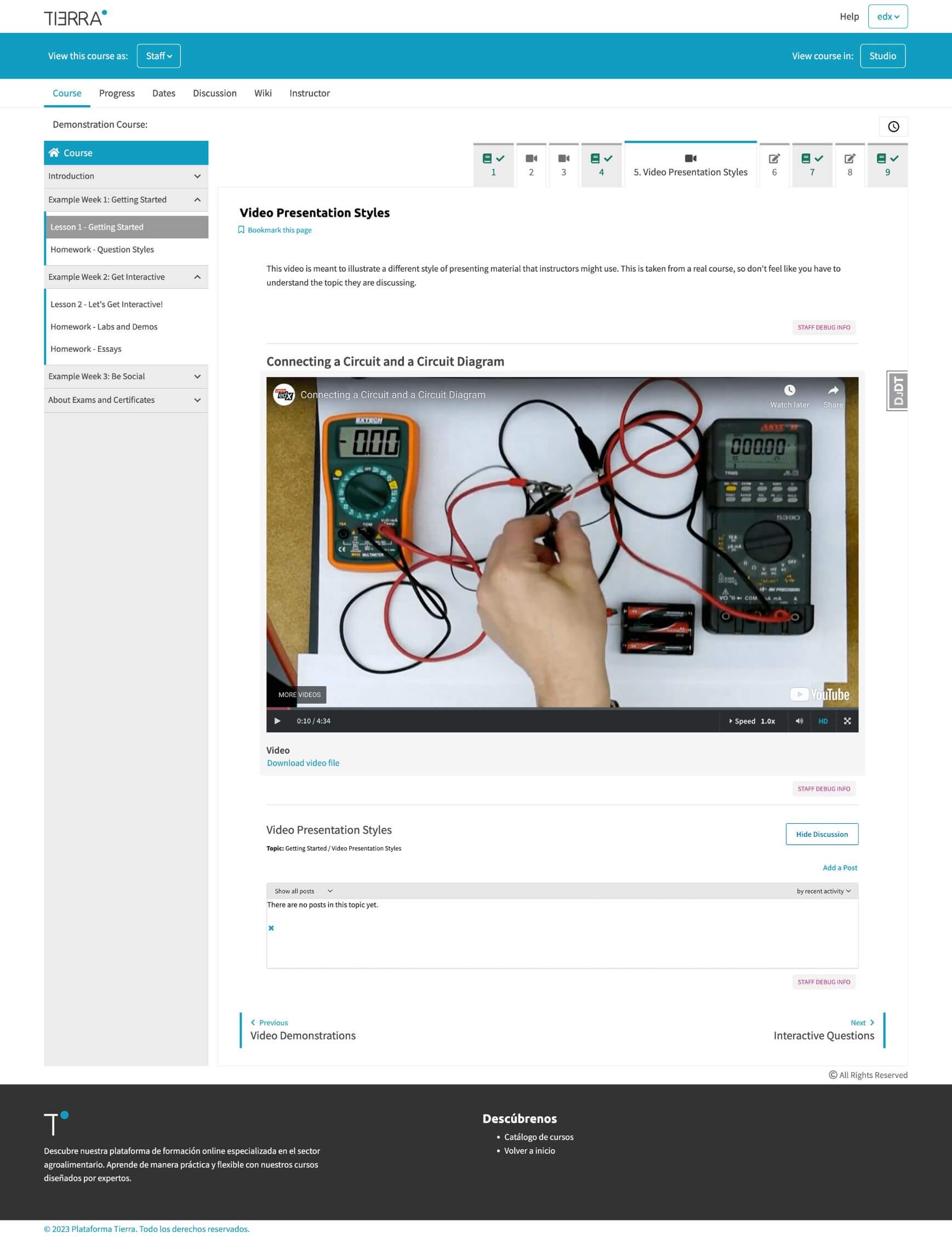 Tutor and Open edX Plugins
At Edly, we took customization to the next level by creating specialized tutor and Open edX plugins for Platform Tierra (PT). PT had specific requirements for their learners' login and registration processes, opting to utilize Azure AD B2C instead of the built-in Open edX login/registration flow. To seamlessly integrate this change, we developed and implemented these plugins, ensuring a smooth and secure authentication experience for PT's users.
Additionally, PT approached us to enhance their course enrollment flow by integrating it with their existing content discovery platform. Responding to their needs, Edly developed custom APIs that facilitated the seamless enrollment of learners into their desired courses. Through this collaborative effort, we provided PT with a tailored solution that not only met their requirements but also enhanced the overall user experience.
Custom Learning Experience and Theme
Edly went above and beyond to create a custom theme for Platform Tierra, ensuring seamless visual integration with their existing content discovery platform. Our team tailored the visual elements and overall design to align perfectly with PT's desired aesthetic, resulting in a cohesive and engaging user experience.
To further enhance the learning journey, Edly implemented key features that elevated the platform's functionality. We introduced a user-friendly sidebar, providing convenient access to navigation options across the entire platform. Additionally, we integrated functionality that displays the next and previous units, allowing learners to effortlessly progress through different sections of their courses. Edly also took the initiative to revamp the course navigation, guaranteeing a visually appealing and intuitive interface that enhances usability.
By prioritizing both aesthetics and user experience, Edly's custom theme implementation for PT delivers a visually cohesive, engaging, and user-friendly learning environment.
Learn about Edly
At Edly, we are empowering organizations from diverse industries to create exceptional learning experiences. With our cutting-edge Open edX-powered Learning Management System (LMS), we offer a customizable and accessible platform that caters to your specific requirements. Whether you're an educational institution, a corporate training provider, or an online course provider, our robust solution is designed to meet your unique needs. We invite you to reach out to us today and explore how our services can transform your learning initiatives.