The constant changes in the technological landscape have led to developments in the education industry as well. Today, online education has become an integral part of the learning process. It can be seen that not only educational institutions but also corporations worldwide are keen on developing eLearning programs. 
To develop these programs, numerous platforms have emerged over the years. Amongst these are Moodle and Open edX which are globally renowned for their services. Moodle is being used in 47 countries with 15.7 billion enrollments by over 278 million users. Open edX is being used in 196 countries with 118 million enrollments by over 38 million users.
However, you can't choose an eLearning platform based on just this information. To make a sound decision, you need to understand the difference between these platforms.
Open edX and Moodle are platforms that enable eLearning for a large number of learners through unique features and systems that were not available before. Moodle is typically used as a Learning Management System for offering traditional eLearning while Open edX is typically used to support Massive Open Online Courses (MOOCs).
The term Massive Open Online Courses (MOOCs) came into existence in 2008 from an online course by George Siemens and Stephen Downes. MOOCs enabled digital ways of knowing and learning, and this concept became popular in 2013. Reputable universities started offering MOOCs because of their scalability and cost-effectiveness. MOOCs help educational institutions achieve their goals of extending reach and accessibility, building and maintaining the brand, enhancing revenue, and bringing innovation to teaching and learning.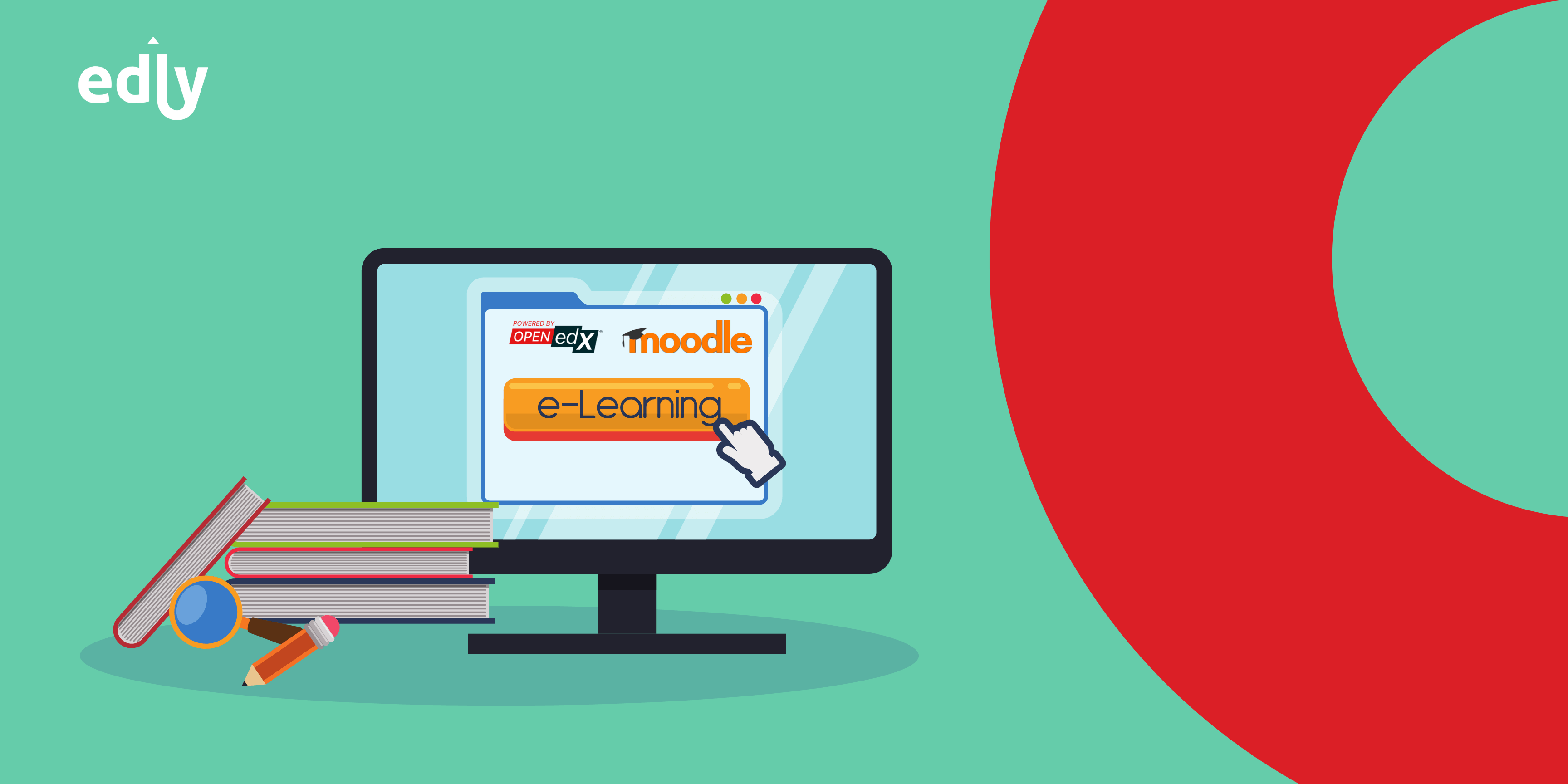 Before we compare both open-source platforms, let's find out more about each of them.
What is Open edX?
Open edX is an open-source learning management system and a course-authoring tool that empowers organizations worldwide to design customized and engaging online learning platforms and content. The platform was created by Harvard University and the Massachusetts Institute of Technology (MIT) for the popular eLearning platform edX in 2012. It is a non-profit organization that provides the massively scalable, open-source learning software technology behind edX.
In September 2013, Google joined the Open edX platform as a contributor; this proved to be a great addition to the platform as edX built a new website, mooc.org, on Google's advanced cloud computing infrastructure. The bond between Google and Open edX was envisioned to help educational institutions, businesses, and teachers build and host online courses for global audiences big or small. 
Google agreed to donate the improvements in the Open edX software back to the open-source code base so that all edX users could benefit from it. Google is well-known for supporting higher education and research through various collaborations, and supporting MOOC technology would help Google in its agenda of improving the education system. Moreover, Google can integrate their existing products such as Google Docs with the promising edX platform, bringing ease to eLearning
In November 2021, edX was acquired by 2U, and a new nonprofit was established to manage the ongoing development of Open edX.
Create a Seamless Learning Environment with Edly?
Edly's LMS is trusted by the world's most prestigious institutions including MIT and UCSD. Start your LMS journey with Edly today.
What is Moodle?
Moodle is also an open-source learning management system that is designed to help educators create effective online courses. It delivers a powerful set of learner-centric tools and collaborative learning environments that empower both teaching and learning. Moodle is suitable for those organizations that are looking for a traditional, full-featured customized LMS.
Furthermore, Moodle has a user-friendly interface that can be modified with the large library of plugins from the official website. Moreover, it integrates with 3rd party plugins, making it more customizable. The Moodle LMS is easy to install as it has one-click installation options. It is ideal for virtual classroom learning environments to host a small number of students. Keep these features in mind as you evaluate which platform would make the most sense for you.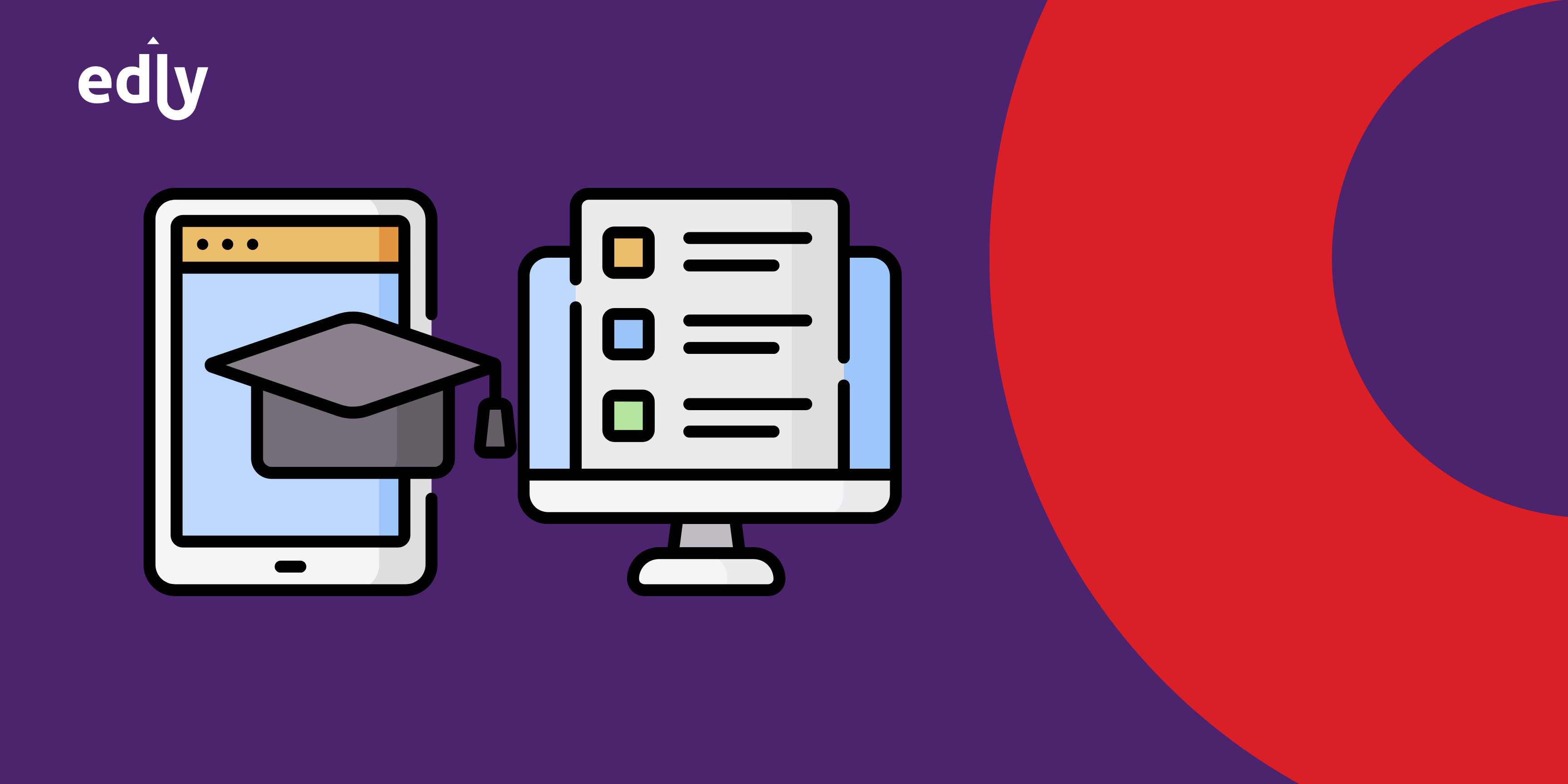 Open edX vs Moodle?
Both platforms have years of experience in the eLearning industry. Let's explore each and find out the differences between them:
Both platforms have huge user bases.
Moodle's primary focus is higher education, where they aim to provide an alternative to classroom learning. The State University of New York and the London School of Economics are among some notable names using Moodle LMS.
On the other hand, Open edX is designed to promote self-paced learning based on the idea of MOOCs. Open edX targets audiences that can cater to a large number of learners within individual courses. It can manage and host up to hundreds of thousands or even millions of learners, while Moodle can only manage up to 10,000 users.  And this delivery of the platform to high volumes of users can be done with or without the assistance of an Open edX service provider. Prestigious institutes like MIT and Harvard University use the Open edX platform, as do world-renowned corporations like Starbucks, IBM, Microsoft, Google, and Amazon Web Services.
Open edX and Moodle both have interesting features that cater to the needs of their respective target audiences. The following tables show the key features and capabilities of each platform:
Open edX
Interactive video lectures with subtitles

Full out-of-the-box course authoring tools

Online test assessments and examinations

Virtual laboratory with simulations

Multi-lingual support

Discussion forums

Unique types of grading systems

Calendar-style course scheduling
Moodle
Uploading new content and linking existing content from external sources

Record discussions outside classrooms

Quickly gather feedback from learners

Reports of student's progress

Instant messages

Online news and announcements

Assignment submission portal

Online calendars
As you evaluate these features, you need to ask yourself "How will these features benefit me and my organization? How will they improve the quality of learning that I deliver?" 
While these key features may seem similar, try contextualizing them for your organization. For example, if interactivity and virtual labs are important to you, you may want to consider Open edX, but if a separate submission portal is critical, then Moodle might be a better option for your organization.

Some LMS platforms have access to and are compatible with integrations that can enhance performance and create a collaborative system. These integrations can make the platform more effective. Furthermore, integrations are crucial for educators while they are choosing an LMS because they enhance the functionality of an LMS, allowing them to automate tasks, enhance the user experience, and deliver a more customized learning experience. Would you prefer an LMS that could cater to your organization's specific needs and solve your specific pain points or would you prefer an LMS with numerous features that you haven't explored yet?
Moodle has a library of plugins and modules that can be integrated into their LMS, enabling customization. Popular eLearning standards IMS, AICC, and SCORM, are supported by Moodle out-of-the-box. 
On the other hand, Open edX is flexible and can go beyond simple interactions in an online classroom with the help of xBlock plugins. xBlock plugins provide an immense amount of flexibility to Open edX users. A suite of APIs is also available to build an Open edX-powered platform. Lastly, several extensions like JSinput, that grade and display problems within the platform, ultimately help instructors improve user experience.
The budget of the LMS is always a matter of consideration for educators. Moodle has multiple installation options but MoodleCloud starts at USD 110 annually to support 50 users. There are some catches though plugin and theme installation is unavailable and you're capped at 250 MB of storage. Open edX pricing varies from provider to provider but you can assume around USD 5,000 annually to support 100-300 users. Unlike Moodle, Open edX (including SaaS offerings by Open edX providers) can allow for a complete branding and boast up to 1tb of storage. 
Community support is important for every LMS platform. Both platforms have active communities that drive the direction of each platform's development. Moodle's community focuses on online education and publishes the latest trends, news, and updates along with discussion forums in the communities. There are countless providers and communities within Moodle, so information can be vast. Additionally, Moodle has a network of 100 certified resellers, partners, and other service providers. Services offered by these partners include hosting, customizations, consulting, theming, and more.
On the other hand, Open edX shares useful information on advanced topics that attract higher education institutions and universities. Furthermore, real-time discussions can be done through email and the Open edX Slack workspace. You're always welcome to join the Open edX Community Discussion Forum too. Beyond the community, the Open edX marketplace is a large collection of service providers offering Open edX installation and hosting, customization, course development services, and more. These communities release industry tips, tricks, and industry insights. The Open edX service providers offer their own press releases, case studies, white papers, and blogs as well. 

Conclusion
Open edX and Moodle are excellent platforms that serve the same purpose for different target audiences and offer different features. Both of them have their benefits and drawbacks, so it is totally up to the LMS buyer's requirements and budgets.
Open edX is suited for larger audiences for self-paced lessons. It has numerous features and a very friendly user interface. Perhaps its key distinguishing feature is Open edX Studio, a full content authoring platform and visual course editor. This, coupled with its immense scalability for hundreds of thousands of users in a single course, make it likable for a large number of learners Moodle is a much bigger platform suitable for online classroom experience. It's ideal for organizations looking for organizations that need a low-cost, turnkey solution.