Not all companies support the idea that educational content is a practical way to promote their products, services, and businesses. Many believe that nobody will pay for products if companies offer free educational resources. However, the numbers give evidence to argue for this strategy.
The 21st century appears to be an educational era, with individuals seeking valuable information and appreciating the sources that give it to them. Providing free eLearning opportunities favors companies, making the target audience and prospective customers feel more inclined to trust the organization and, in turn, resulting in more leads, sales, and recurring customers. 
Educational Marketing: What Is That?
We discovered that free educational materials are the premise for purchasing existing products and learning about them. Thus, your potential customers will be more aware of what and why certain products are offered on your website. But what is educational marketing?
Educational marketing — is a good method for a company to reach more leads and an efficient way for the target audience and potential customers to achieve comprehensive knowledge about the services or goods a company offers. Consequently, it gives rise to conversion and makes the company a suitable place for discovering more details about a chosen topic to make the right decision.
Want to build a groundbreaking eLearning platform?
Get in touch with us and learn how we can help you achieve your goals and objectives.
Using educational marketing in a strategic plan makes a company a more noticeable member of the commercial world, obtaining an additional advantage over those who think educational marketing is not worth trying. Some of the most popular methods of providing educational content are:
A series of online courses aimed to reveal the advantages and functions of the service and goods, describe its main features, demonstrate how it works, etc. It is usually a self-paced online course that includes short articles and various multimedia elements to provide precise information in an engaging and effective way.
Besides the fact that it is one of the most popular methods of getting educational materials, it is also the most convenient. It allows a student to listen to audio files while doing another activity. 
Company members carry out events online to share specific information with their target audience. Using various additional materials such as presentations, videos, photos, web pages, etc., they demonstrate every detail you need to make a rational decision.
Why Should a Tech Company Launch an Online Course?
There are three reasons why offering free educational content is a good idea:
1. Generating more traffic
Quality content that includes relevant keywords may help to increase the position on the search engine results page (SERP). Therefore, proper search engine optimization usually results in more people finding a website online. This, in turn, tends to increase organic traffic to a site and attract more leads to subscribe to an email list, purchase products, share educational content with their acquaintances, and promote a company's goods on social media.
2. Giving a better understanding of your product
A well-designed flow of online classes can significantly contribute to understanding the value and functionality of a product. For instance, the main goal of the SE Ranking Academy is to provide a step-by-step explanation of the search engine optimization process, particularly with the help of online SEO software tools, and demonstrate real-world scenarios of how to use all the SEO modules of the platform.
By sharing educational content with customers, a company allows them to take a closer look at its products and showcase what customer needs they cover, increasing the loyalty of the target audience. 
3. Improving the company's brand image
When a company shares valuable information, especially free, it strongly connects with its prospective customers. They start to trust the brand and see it as an authority, which, in turn, translates into trust in its products and increases the number of purchases.
In addition, if the content resonates with the demand and provides an outstanding solution to people's needs, they might repost it to their profiles on social media and share the information with acquaintances, which is likely to result in substantial brand expansion, awareness, and credibility. 
Conclusion
The benefits of free eLearning provided by a company significantly contribute to the relationship between the target audience, prospective customers, and the brand. 
If the content is optimized correctly, providing free educational classes increases the chances of a website reaching higher positions in the SERP, which, in turn, may generate more leads and sales. At the same time, it explains how a product or service can be used, its benefits, why people need it, etc. In addition, constant efforts to improve the quality of content foster one's brand awareness since well-considered content are more likely to be shared.
About the Author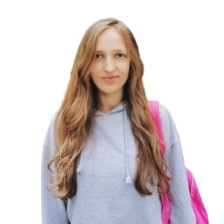 Alina Tytarenko is a marketing manager for SE Ranking SaaS software. Alina has an experience in digital marketing and search engine optimization and shares insights that her team received after years of educating SE Ranking users.