To make the registration process a breeze, Edly introduced the bulk registration feature in March 2022. This feature allows you to add users to your Edly site all at once in a seamless way. 
How?
Let's find out!
Bulk Registration in Edly Panel
After logging in to your Edly Panel account, go to the left-side menu and click on the Users tab. A User Management dashboard will open up where you will see multiple options along with a list of existing users (if any). Click on the Add bulk users button.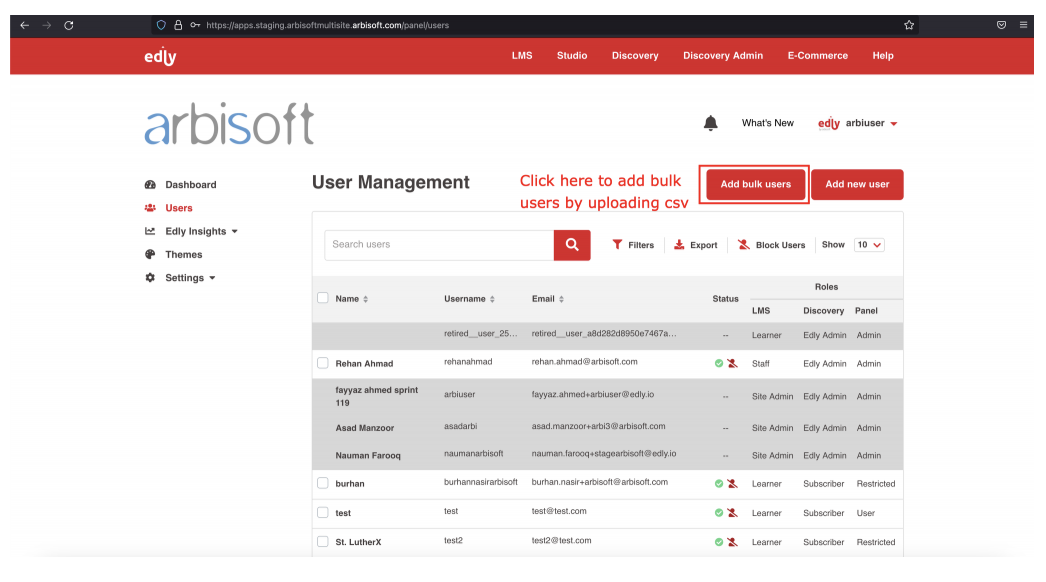 A pop-up will appear. You will see the option of uploading the users list in bulk on the pop-up. Before you drag and drop your list of users, make sure to download the sample CSV file by clicking here on the pop-up.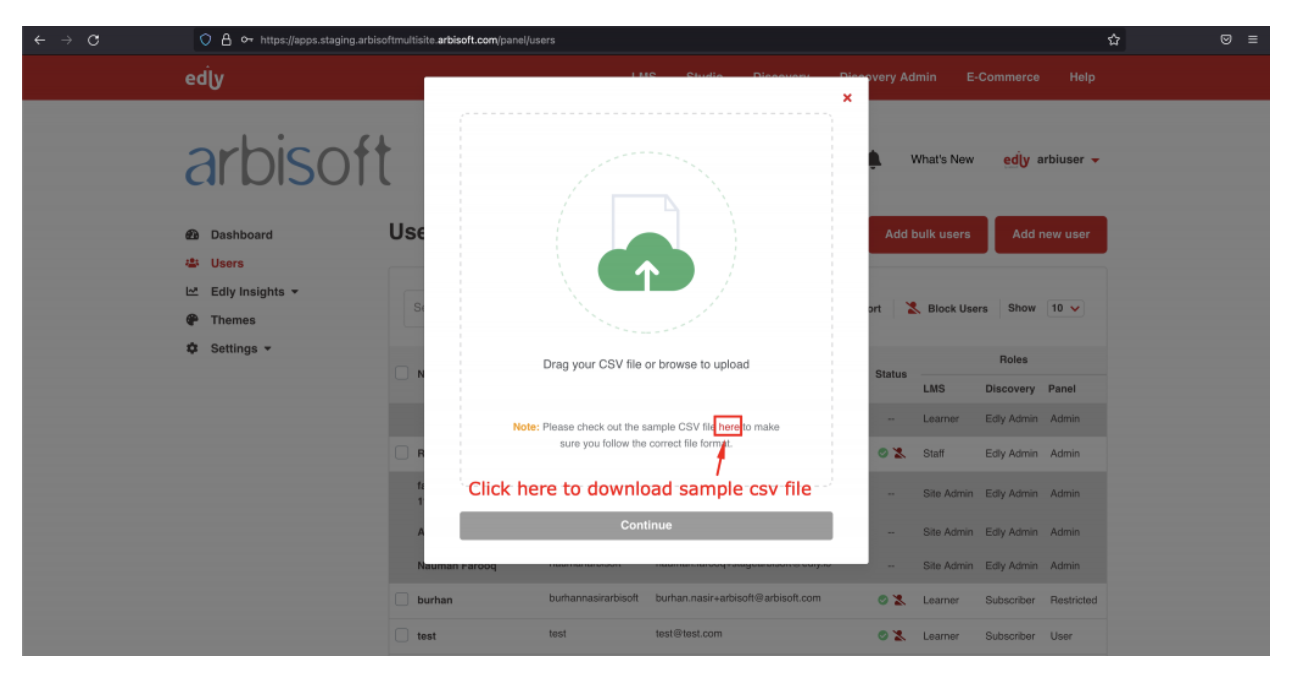 To help you understand what's in the CSV file, we have included a screenshot of it with sample values below.

Add actual values in the downloaded file and edit it based on the fields required. Once the editing is complete, upload the file by either dragging and dropping it to the pop-up or clicking on the upload button.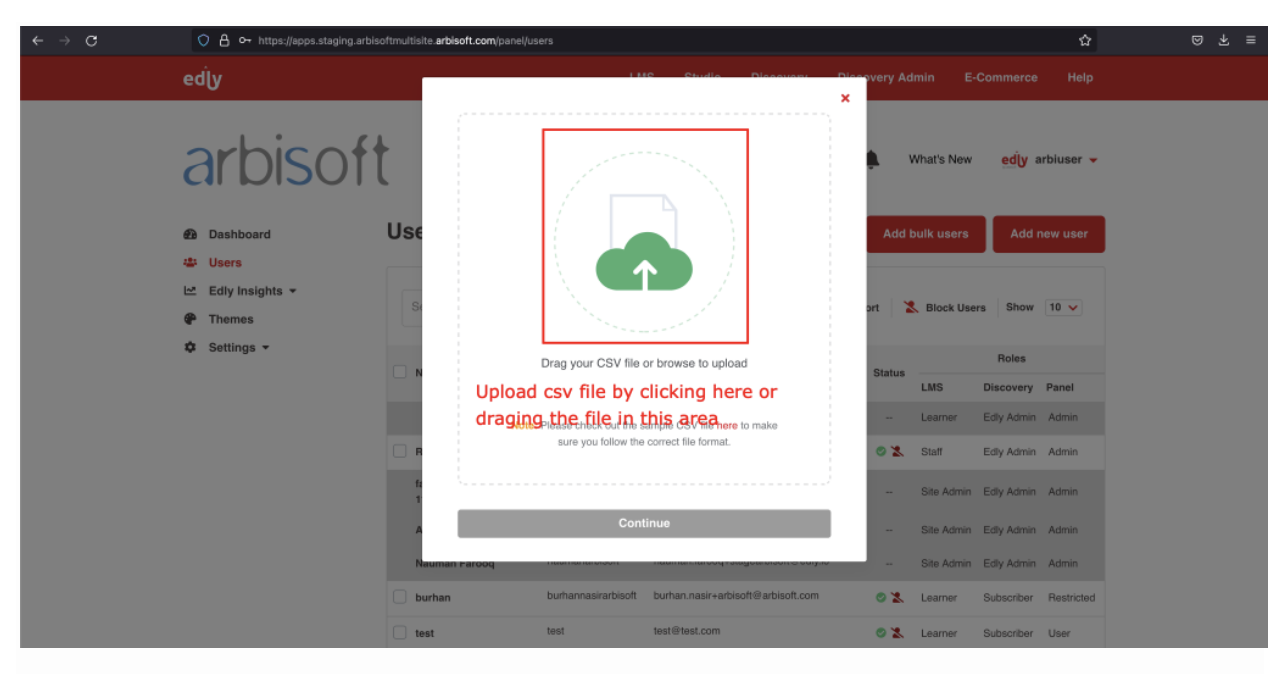 A Continue button will appear after the file has been uploaded. Click on it to proceed to the next stage.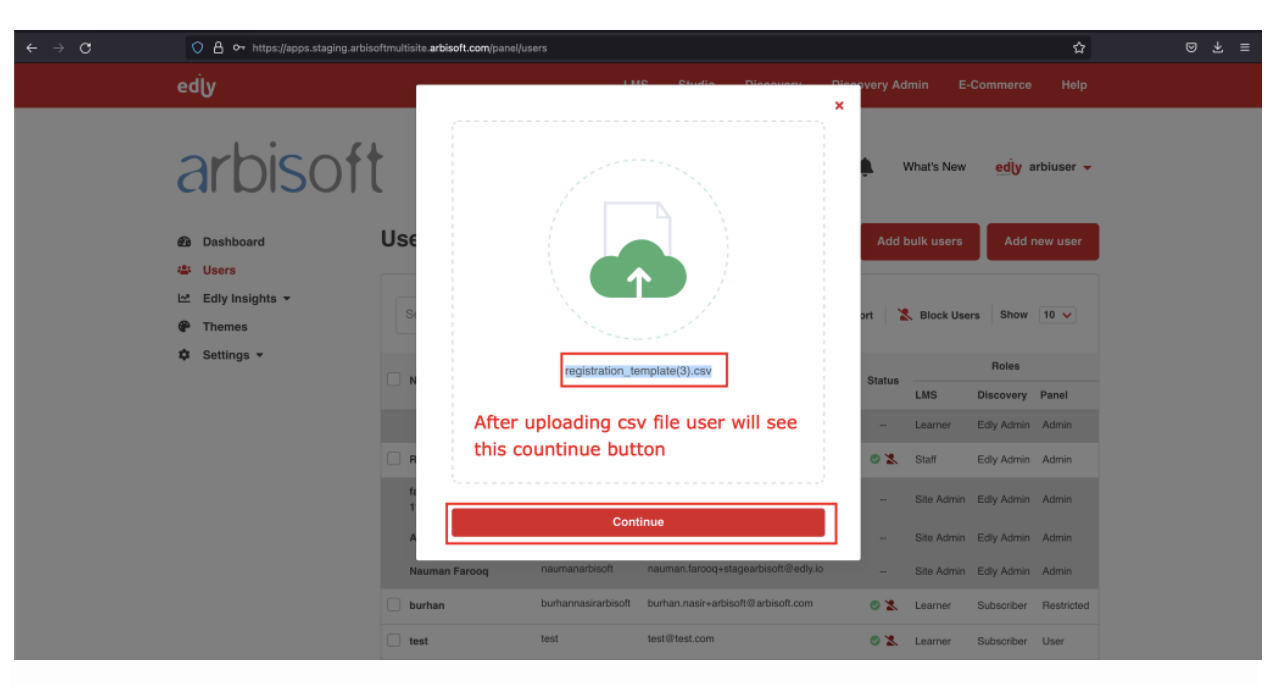 This will prompt another message about the file being uploaded as shown below.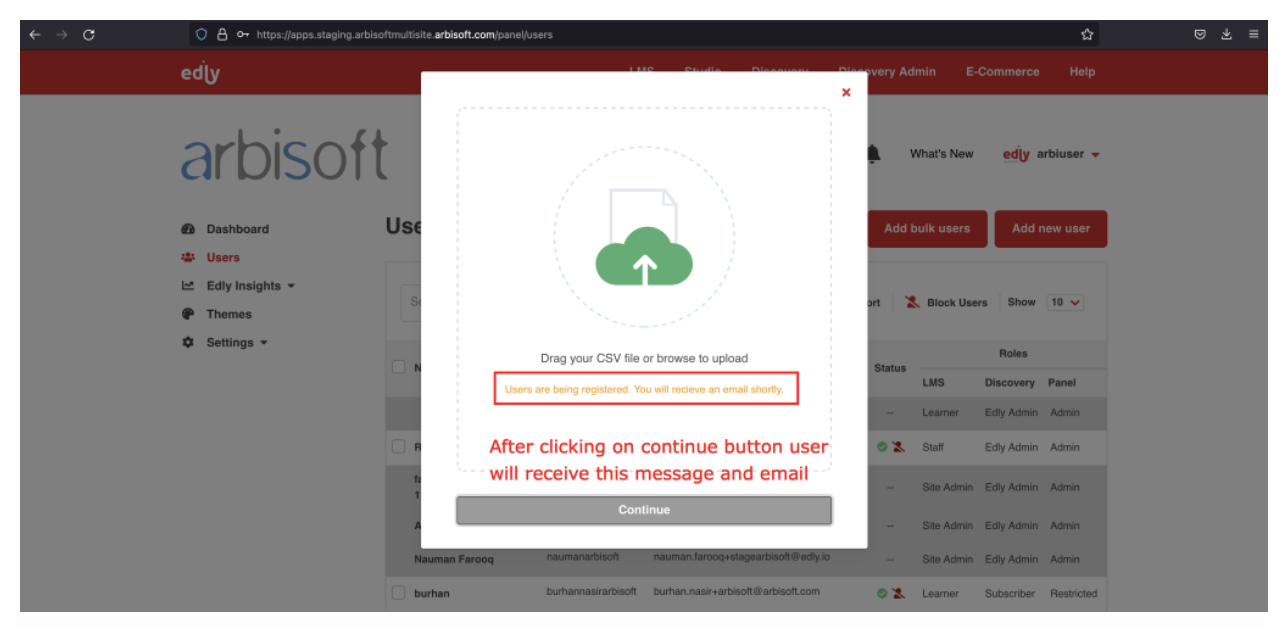 An email will be sent to you once the list has been successfully uploaded. The email will contain an attachment of the file you uploaded on the platform. If your uploaded file is empty, the email will be without an attachment. Based on data accuracy, the newly added users will also get an email to activate their accounts.

Make sure to open the attachment that comes in your email to see how many users were actually added to the platform. In case a few users are not added, you will be able to figure out the underlying issue by looking at their status mentioned in the attached file.

That's all. 
Instead of adding users one by one, you now have a list of them registered to the platform in just a few minutes.
I hope you found this guide helpful. If you have any questions, feel free to reach out to us at hello@edly.io.