Facing difficulty in launching your online course? Unable to decide your course content? Creating an online course can be challenging and laborious at times. Having a brilliant course idea might not be enough to design a successful course; hence, it requires endurance and forbearance to create a masterpiece.
The importance of eLearning and enrolling in an online course have massively increased recently. In 2020 alone, 180 million learners registered on a MOOC platform; this statistic not just reinforces the importance of eLearning but also announces the potential in this industry. Having said that, it has become more competitive and challenging as more and more eLearning platforms are creating high-quality online courses.
In order to make a perfect meal, you need to add the right ingredients. Similarly, a successful course requires a perfect plan. This blog will help you explore the most important things that you need to think about while planning your next online course. 
Calm down and trust our proven guidelines to create a top-class online course.
10 Important Things to Consider for a Successful Online Course
The education technology industry has advanced greatly in the past two decades; enhancing the learning experience to another level. Over the years, online education has picked up a lot of success and has developed the eLearning markets; hence, creating an online course that fulfills the high expectations of the learners is crucial. 
Here are the 10 most important things that you must consider while creating an online course:
1. Choose the Perfect Topic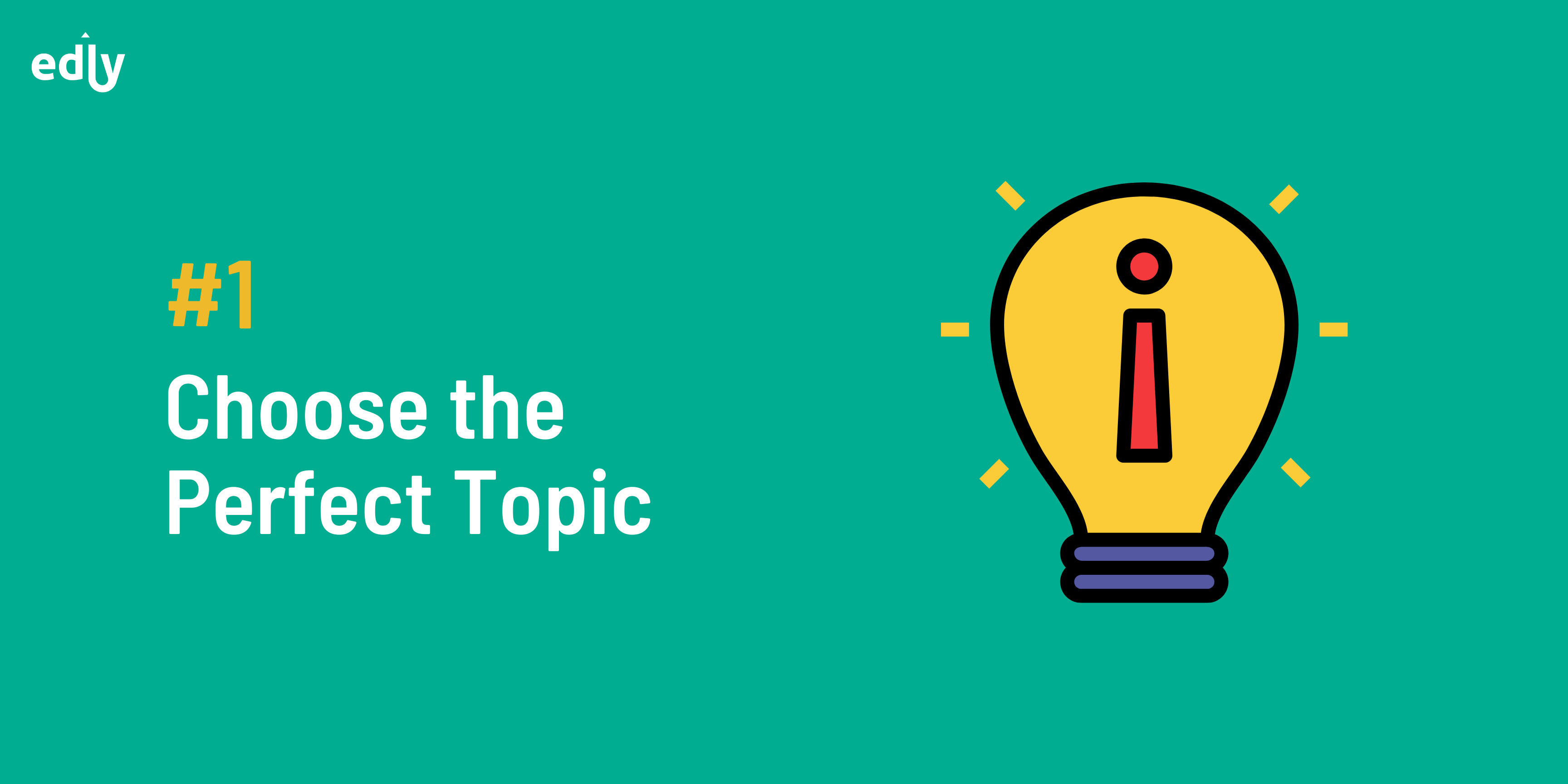 Choosing the right topic is one of the most important decisions in the entire course creation process. You need to invest some time in researching and choosing the perfect topic for your online course. Here are some useful metrics to explore while shortlisting topics for your next online course:
Explore trending topics on other eLearning Platforms

Conduct keyword analysis on Google Keyword Panel,

UberSuggest

or

Ahrefs

Insights from enrollment from previous courses

Feedback from learners on social media posts

Consider topics that you would want to learn yourself

Ask learners about courses they would like to learn next
Once you have shortlisted a good number of topics, try answering the following questions while finalizing your topic:
Is there enough demand for this topic?

Do you have command over this topic?

What problems will it solve for learners?
You would be able to get answers to these questions in the following points that would ultimately help you finalize the most suitable topic for your online course.
2. Ensure your Course is in Demand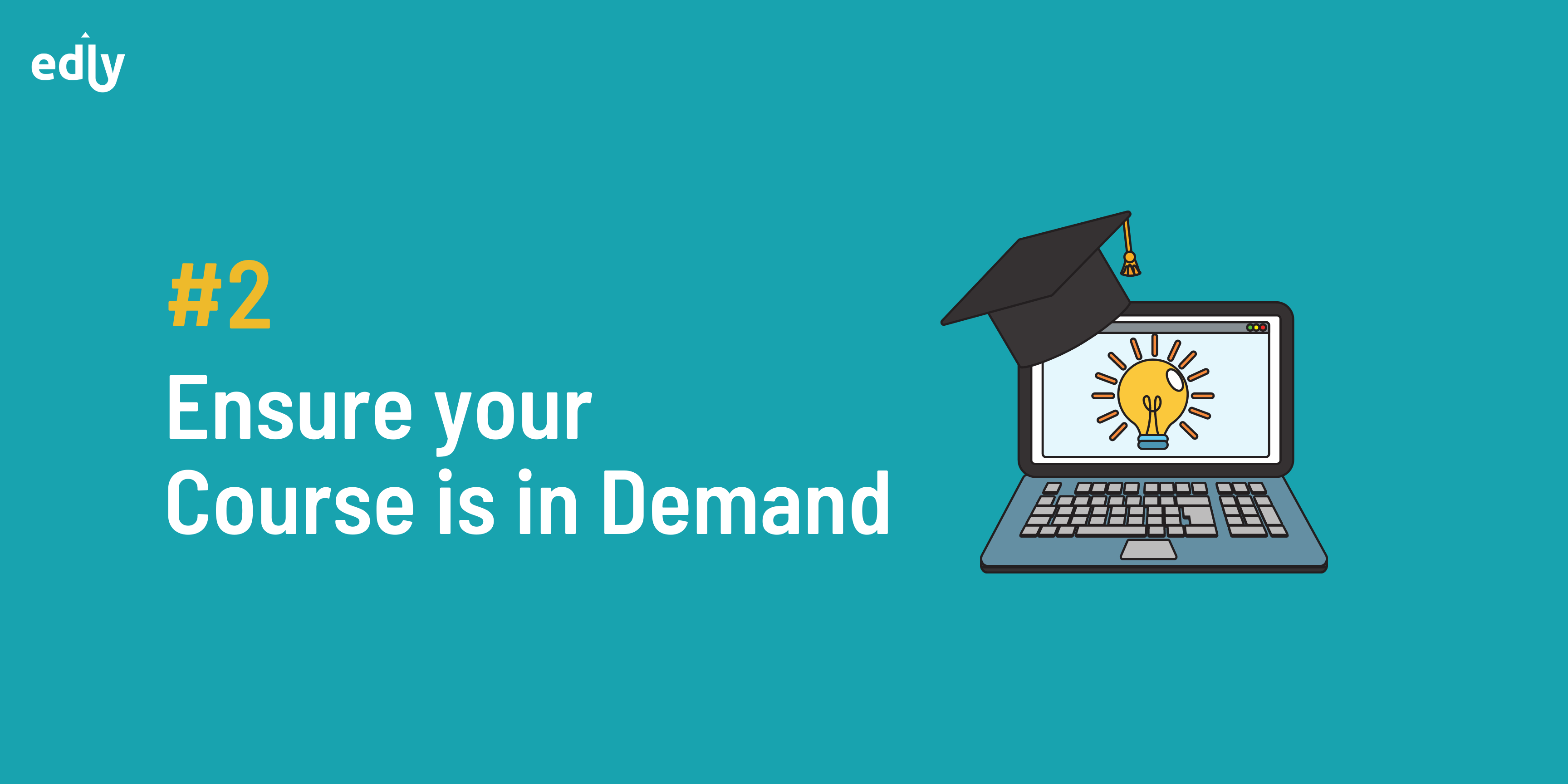 Shortlisting your course topic is just the first step. To finalize and validate your topic for your online course, you must investigate by researching further about the topic. You should first define the target audience of your online course. It can be either a niche audience or it can have a very high demand. In both cases, your objective should be to ensure that your course is sellable enough to attract your target audience. 
Want to build a groundbreaking eLearning platform?
Get in touch with us and learn how we can help you achieve your goals and objectives.
There is a misconception that if there are a large number of courses already on a specific topic then that would mean that more courses on that topic might not be required. However, there is a high chance that the demand for that course is much higher than the existing courses. You can further analyze the topic by conducting keyword analysis.
3. Jot Down the Problems your Course will Solve for Learners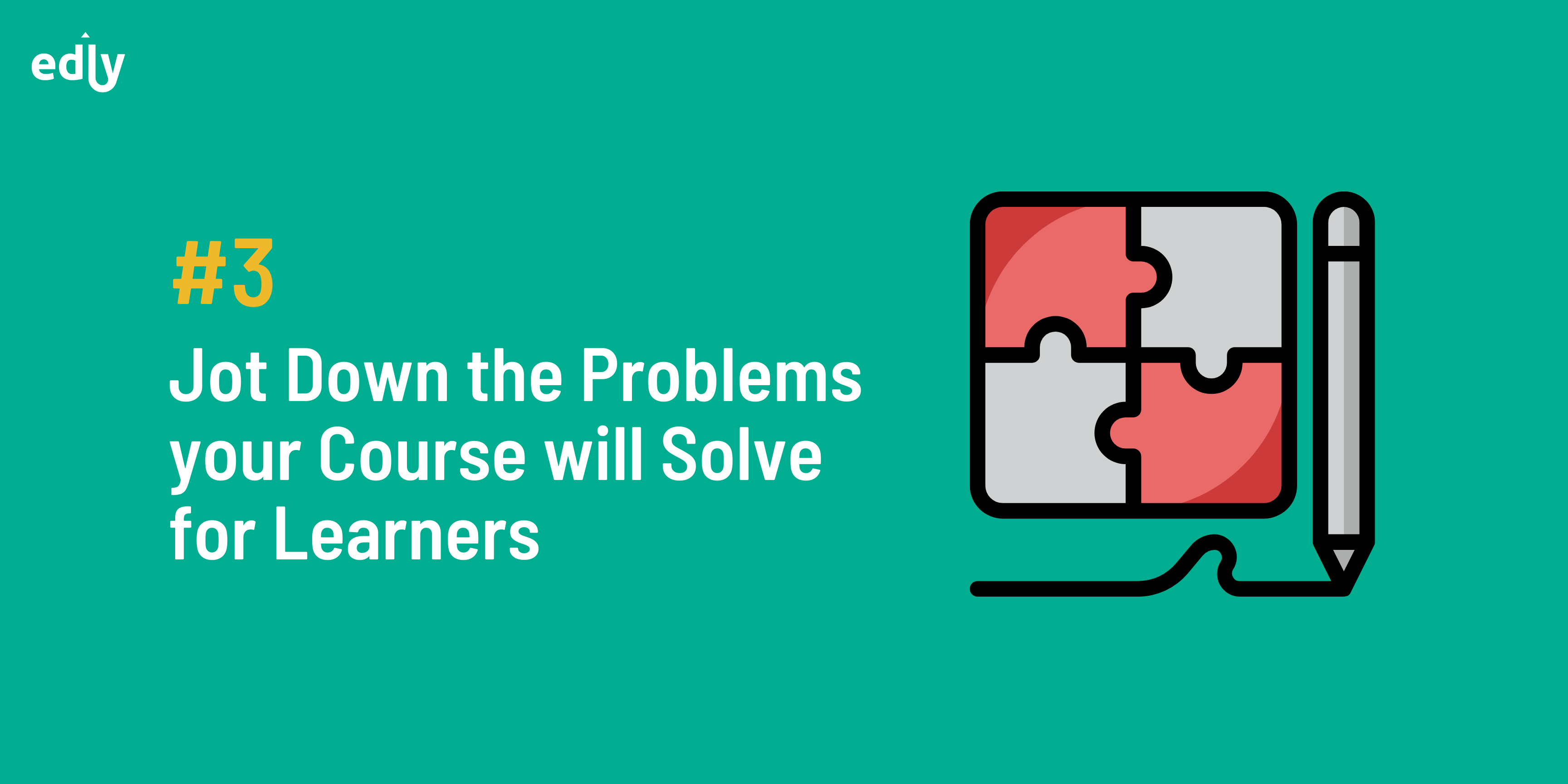 Your online course should be designed as a problem solver for learners rather than just giving knowledge to the learners. People are willing to pay for something that would help them solve their problems. 
You might not want to pay for something that is readily available on google, for instance, a free video on youtube. Instead, you might be interested in paying for something specific that would bring value to your skillset. The best practice is to list down possible problems that people are generally facing and then align those problems with your course topic and then offer solutions to them in your course.
4. Create Achievable Learning Outcomes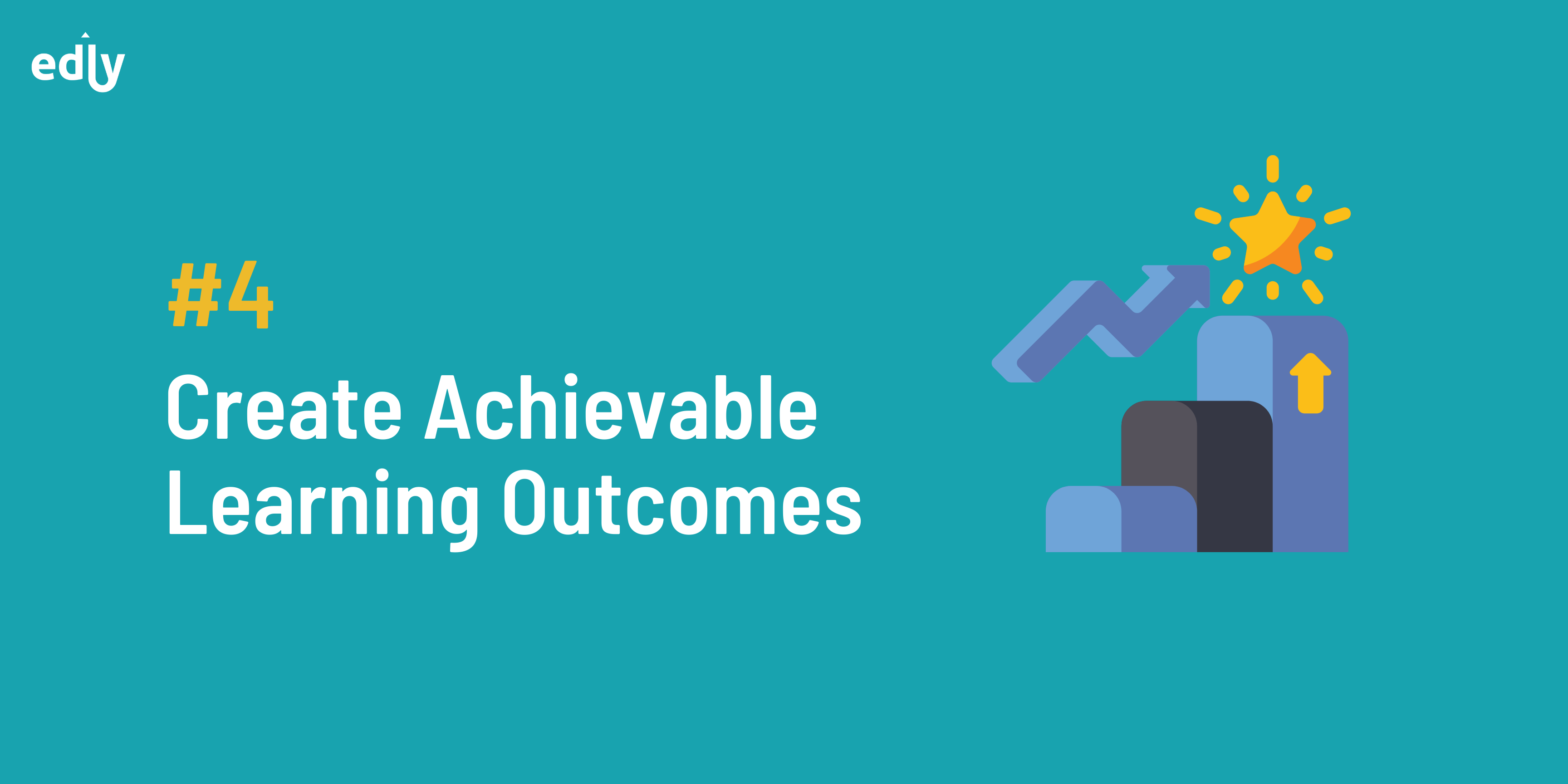 It is also important to set learning goals and objectives that the students can achieve during the course. You must educate the learners about the outcome of each lesson so that they can evaluate their progress. You can remind the learners after every module about what they have learned so far and what they would learn in the remaining modules.
5. Structure the Course in an Interesting Order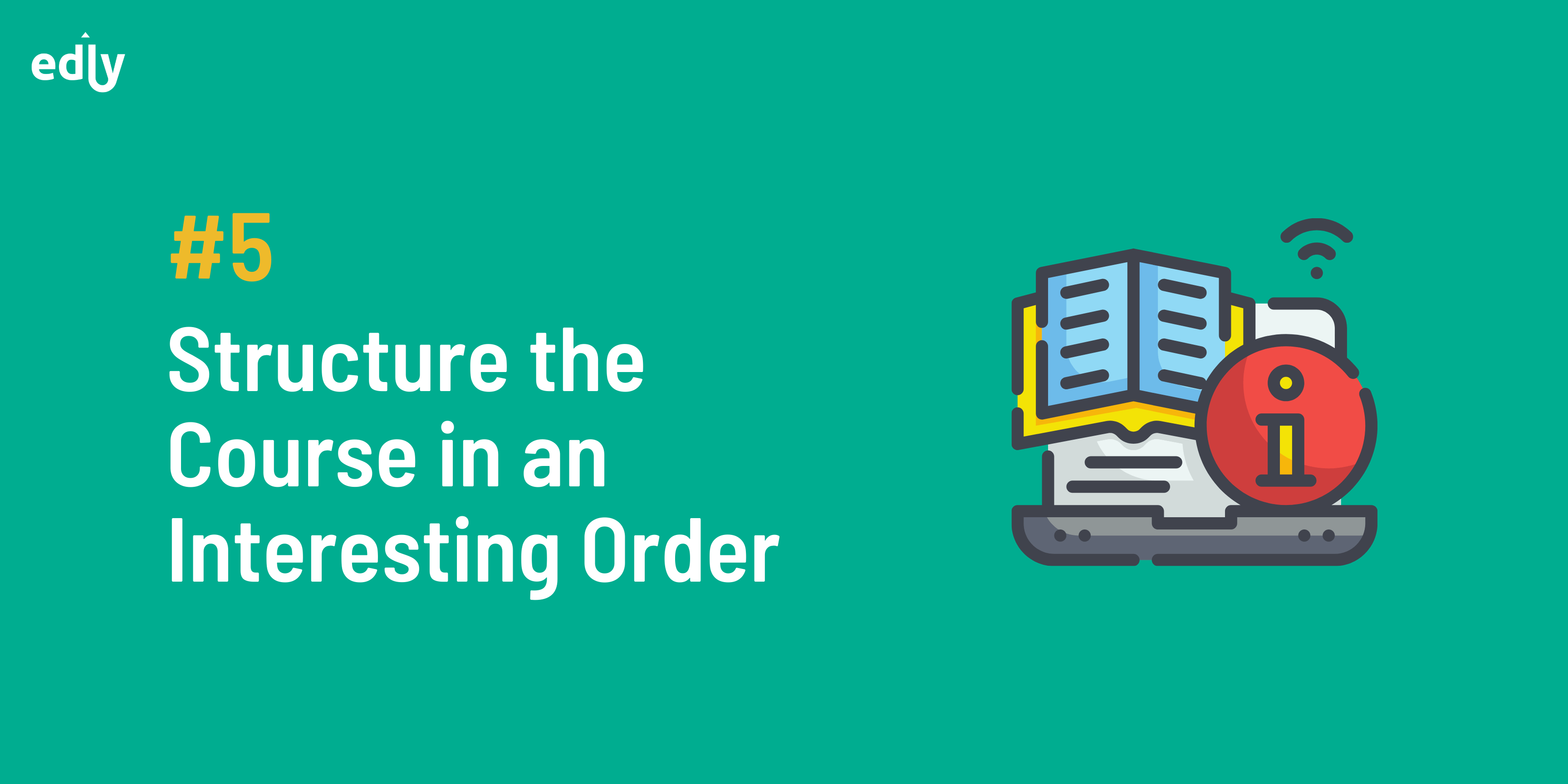 Your all efforts will go in vain if your course structure is not able to facilitate the learners and help them engage with the content in the best possible way. Some of the interesting elements you can include in your course to grasp the attention of learners are listed below:
Introductory video welcoming the learners from the course author

Quiz Games after completion of every module

Interactive Sessions with industry experts

Live sessions with the instructor once a week
6. Gather the Course Material and Content
Most course creators make a mistake at this stage when they tend to include all the knowledge they have into the course, resulting in disinterest and information overload for the learners and the essence of learning is also gone.
The best way to tackle this situation is to understand instructional design. It is a systematic methodology used to design content according to the needs of the learners and, in our case, the requirements of the course as well. An important part of the instructional design process is to understand what your learners already know and what they are here to learn. This prevents the frequent complaints by learners that the course material had a large chunk of information they already knew.
7. Decide the Price of the Course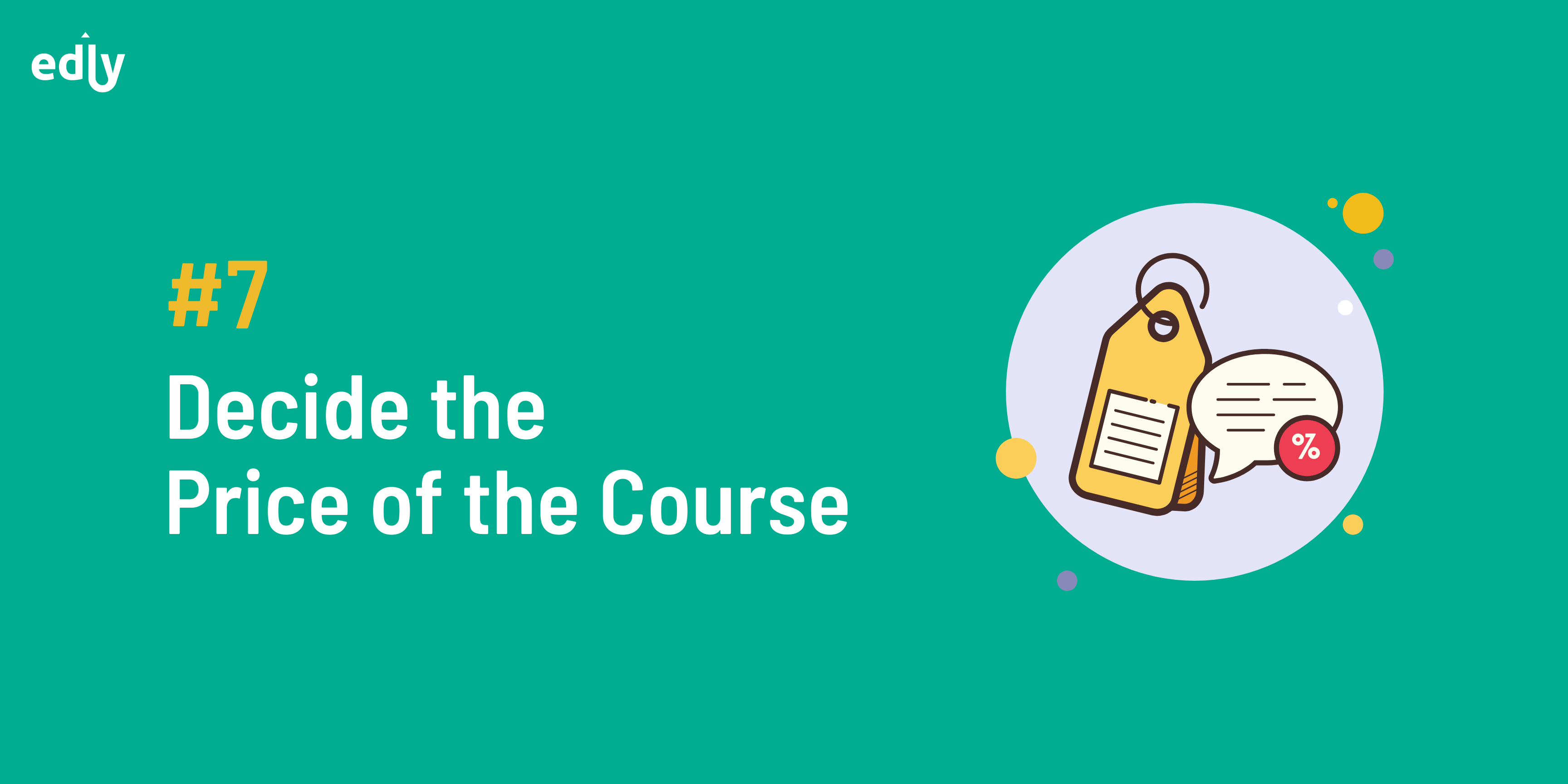 The pricing strategy revolves around the target audience and course content. You can charge higher to a niche audience that is looking for a much more advanced and specific topic. However, if your target audience is vast then you should go for a competitive price that is being charged by other eLearning platforms. 
You must note down that the higher you would charge, the higher expectations learners would have from your course.
8. Plan the Distribution Options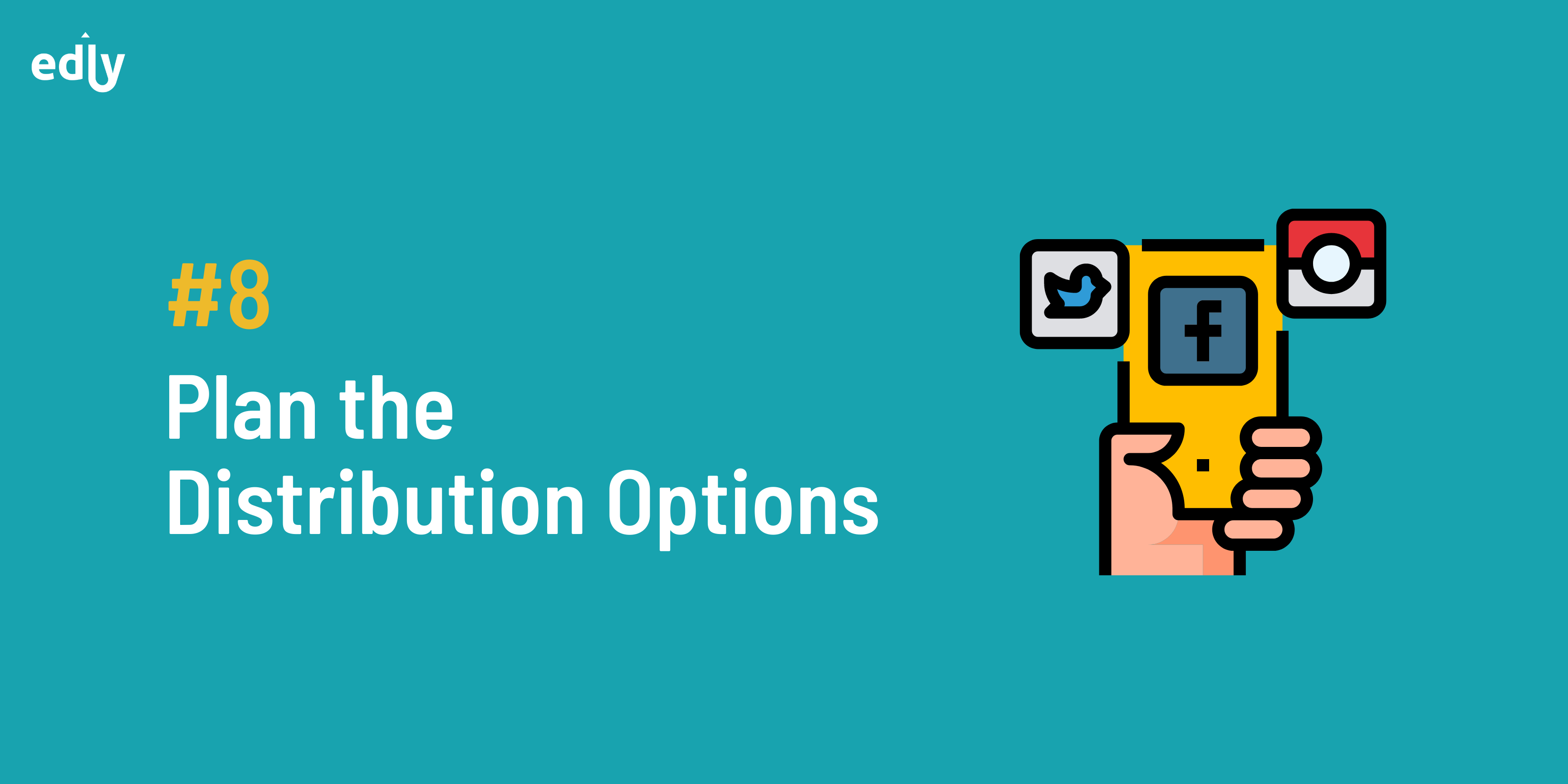 Once you have created the course, the next step is to plan the distribution options of your online course. You should be able to reach out to your potential learners through channels that are most used by them. Some of the options which you can explore are listed below:
Facebook and Linkedin Page for your eLearning Platform

A dedicated eLearning website for your online courses

Email to reach out to existing and previous learners

Running paid campaigns on Facebook, Search Engines, and LinkedIn to reach potential learners
9. Devise a Marketing Plan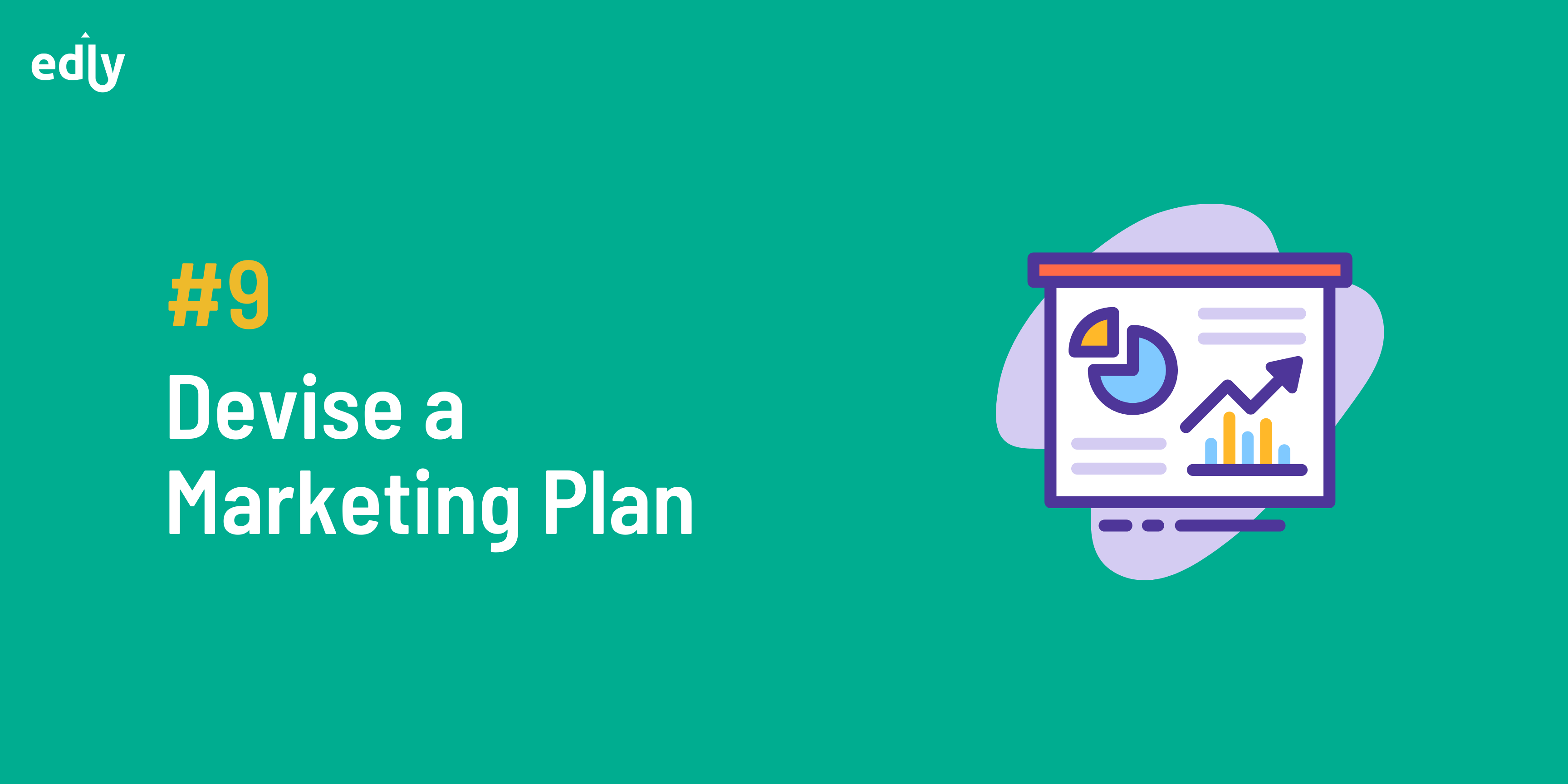 Sometimes selling the course becomes more challenging than the entire course creation process. A comprehensive marketing plan must be devised before launching the course. There are multiple tactics and tricks to market your online course. A few of them are listed below:
Early Bird Discounts 

Outreaching Universities and Institutes

Partnering with Educational Websites

Run ads on Google and Social Media 
10. Evaluate the Success of the Course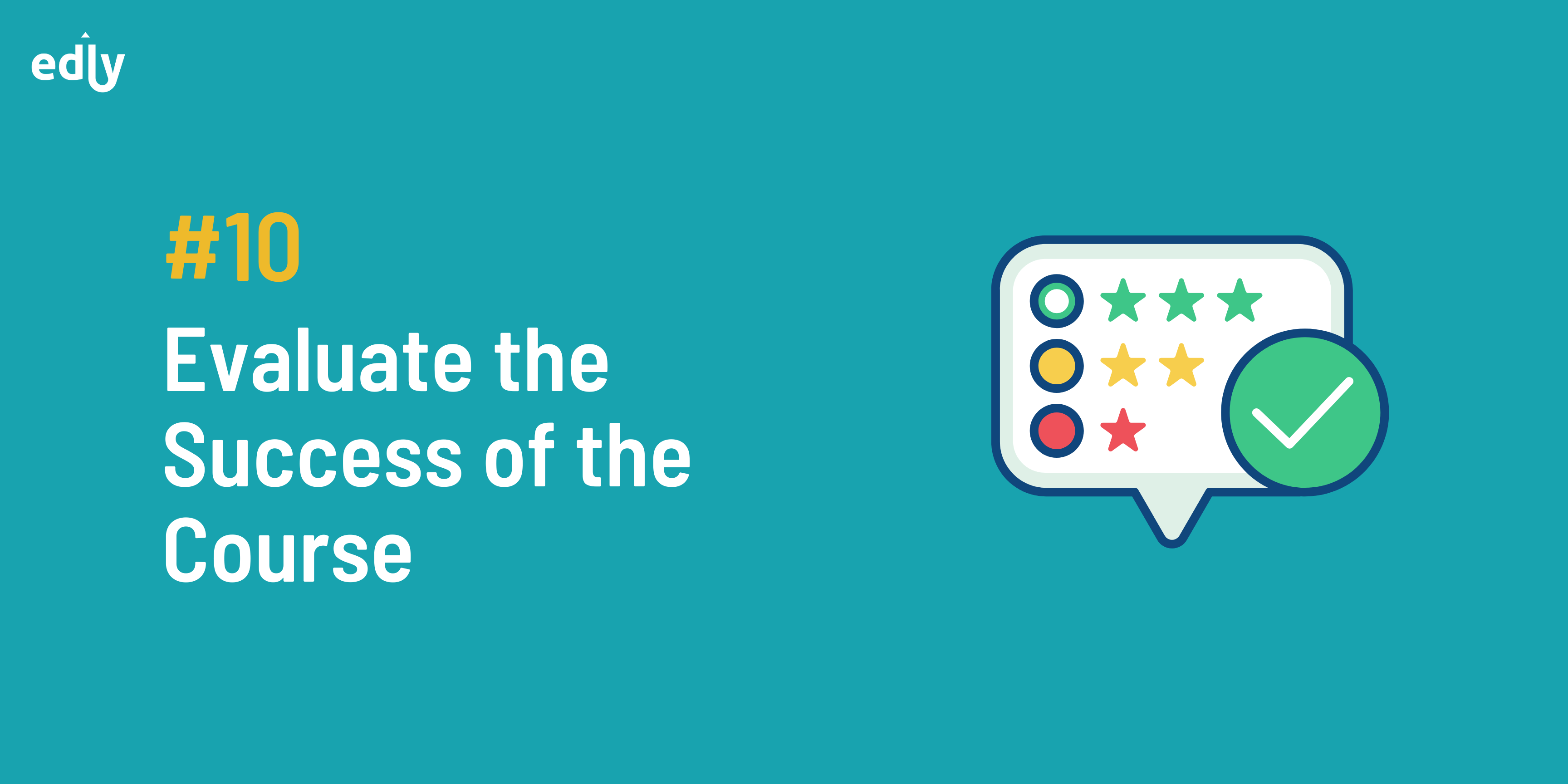 The last step which most course creators often miss out on is the evaluation of your online course. It is always good to get feedback from the participants of your course. You can also monitor the completion rates of your course which would indicate how successful was your course. Reach out to the learners through email for a detailed survey.
Conclusively
Congratulations, now you are ready to start preparing for a masterclass online course. At Edly we provide a lot of freedom to course authors to design and prepare their online courses on our LMS. You can start your journey with Edly today.