Edly GO
October 10, 2022
2023-04-11 9:09
Edly GO
eLearning for the User on the Go
Introducing Edly Go, Edly's premier mobile app for Android and iOS. Give autonomy to your Learners! Let them easily and quickly upskill, complete courses, and get certified through their tablets or mobile devices at home or on the go.
A Native App for Android and iOS
Edly Go isn't simply a web app rendered on your learners' mobile devices: it's a native app built for the specific operating systems by our world-class Android and iOS mobile engineering teams. This means routine maintenance and updates to ensure compatibility with the latest OS upgrades and updates.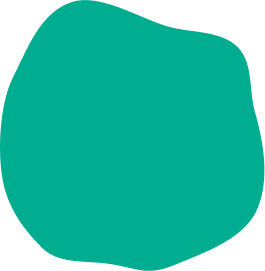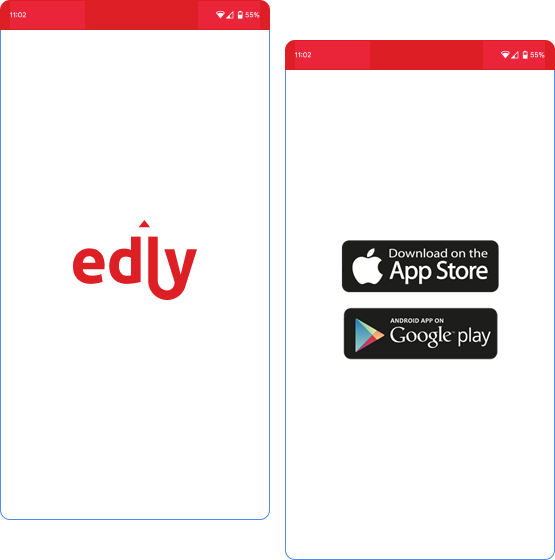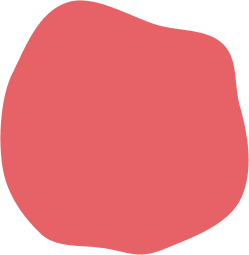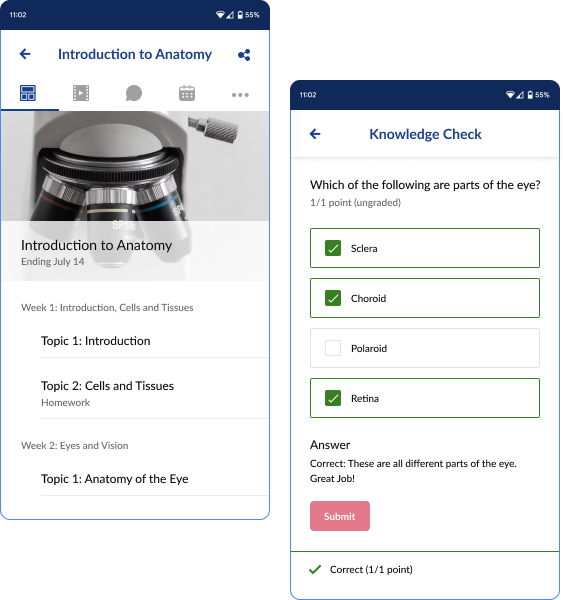 Access Multimedia Content Comfortably
The Edly Go mobile app is ready to handle all the content you've built in your courses, from videos to images to discussion questions to problems and beyond. Rest assured, the look and feel of your content won't be compromised: all your courses and content will appear appropriately resized and rendered to ensure compatibility with your learners' devices.
Maintain Progress
Just like desktop eLearning, as long as your learners maintain a stable internet connection, Edly Go will maintain their progress throughout the course. The Edly Go mobile app ensures your learners a seamless transition from their desktops to their mobile devices.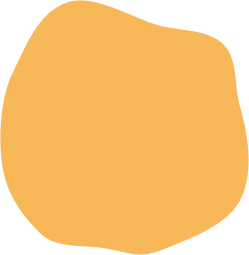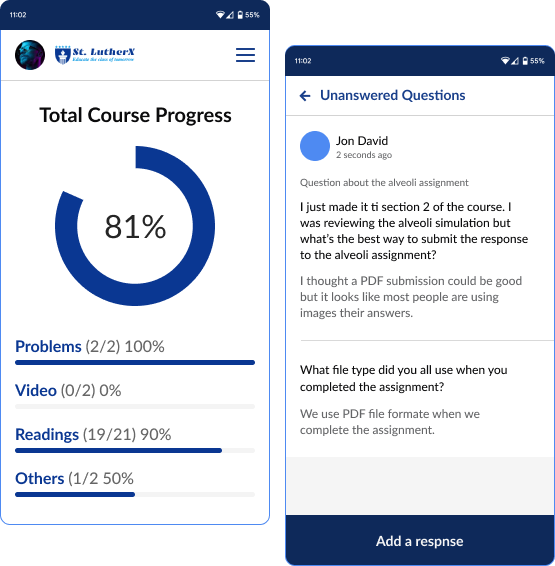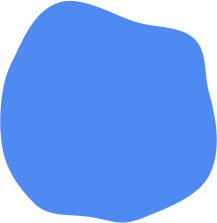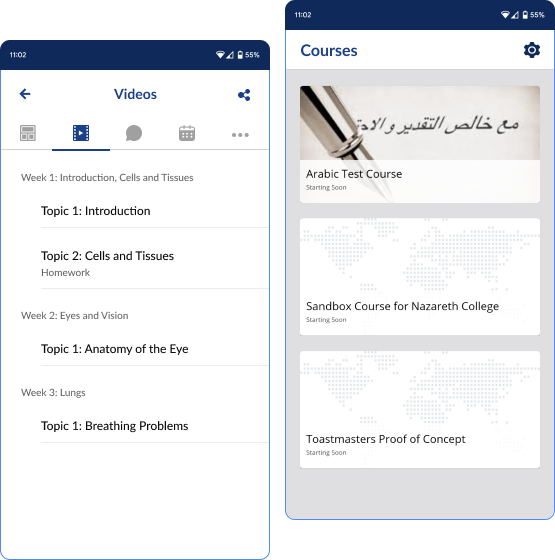 Unlimited Content, Unlimited Opportunities
Your Learners can easily complete quizzes, exams, assignments, and certifications with our customized, easy-to-use user interface leveraging the power of Open edX. Find Edly Go now on the Google Play Store and the Apple App Store.
A Mindful Approach to Learner Experience
With the Edly Go mobile app, your course content will use the latest operating system interactions and standards to ensure an easy, intuitive approach to engaging with course content.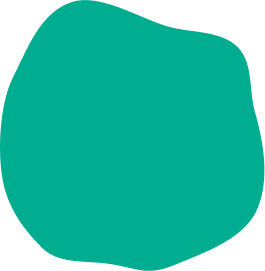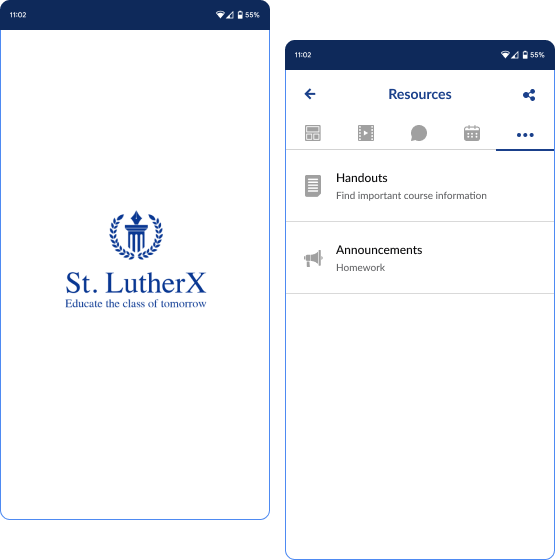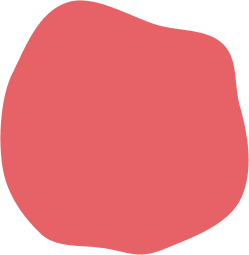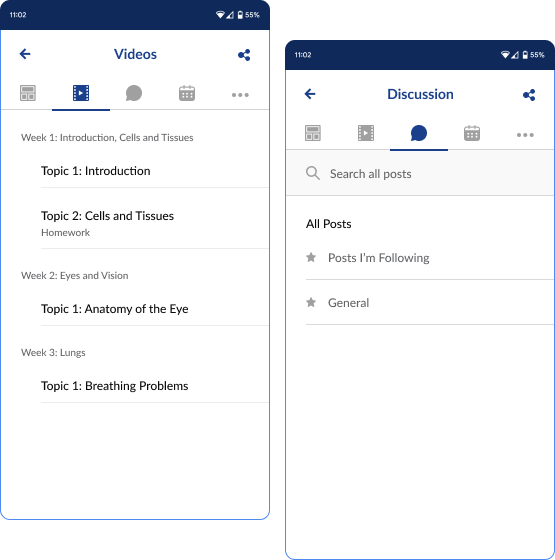 And it Does not End Here!
Edly Go supports your Learners on the go, regardless of your course content
Embedded discussion forums supporting real-time interactions
Uncompromised user experience for questions and assessments
Maintained and updated by a team of dedicated mobile developers
Seamless HD video playback through a state of the art video player
Explore the Entire Edly Product Toolkit
Committed to making education accessible to all, Edly's eLearning ecosystem is aimed at making teaching and learning an immersive experience.
Generate Courses with Ease and Let Your Content Do the Talking
Great online learning experiences start here.